Stars are Rising at ACC
Arapahoe Community College students Mark D'Agosta and Leah Porter were selected as ACC's 2016-17 Rising Stars during the Colorado Community College System's Rising Star Awards Luncheon on Tuesday, April 11.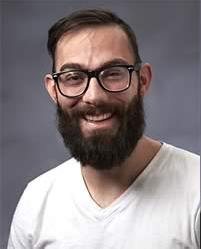 The ceremony recognizes the outstanding contributions of students and staff alike. To be considered for the rising star selection, students must show a high level of involvement in campus leadership and activities, be enrolled in at least nine credit hours at the time of their nomination, and have a minimum cumulative GPA of 3.0.
D'Agosta is studying Biology at ACC and plans to transfer to a four-year institution in the fall of 2017 to pursue a degree in Biophysics. He works as a parkour and gymnastics coach and is the founder of the Parkour Club at ACC.  D'Agosta tutors Biology, Physics, Chemistry and Anatomy in the Student Success Center, and is the Vice President of the College Project for ACC's Sigma Phi Chapter of Phi Theta Kappa. He loves to jump, flip, snowboard, hike and do just about anything else in the mountains with his wife, Christine.
Porter was born and raised in Malaysia, and was the first girl in her family to finish high school.  She speaks five languages and has lived across the globe in countries like Israel, Singapore, Czech Republic, and Puerto Rico. She was selected out of as many as 1,800 applicants as one of 15 nationwide recipients for the 2017 Guistwhite Scholarship by Phi Theta Kappa International Honor Society (PTK). Porter also garnered 2017 Coca-Cola Community College Academic Team Gold Scholar recognition earlier this spring.  She is the president of ACC's PTK chapter Sigma Phi and is also currently ACC Student Government's representative on the State Student Advisory Committee, as well as the only student representative on the State Board for Community Colleges and Occupational Education.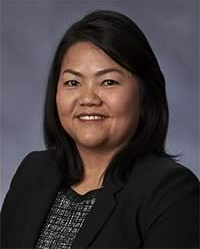 "I am honored and humbled to be ACC's 2017 rising star" said Porter. "As one of the nominees, I feel the support and love from ACC's administration, faculty, and staff."
Porter is pursuing her associate degree in Business Administration from ACC and will graduate in May 2017. She plans to pursue a bachelor's degree in Business Management from CU Denver before going on to earn an MBA in higher education. She aspires to pursue a career in finance while becoming a domestic and international advocate of women pursuing higher education. "My passion to help others is the drive for me to choose a higher education path" Porter stated. "Eventually, I would like to start a non-profit helping women pursuing higher education domestically and internationally."
Leave a Comment