Boy Scouts Now Allow First Openly Trans Boy Within Organization
The organization reversed a century-long policy, finally admitting transgender boys within their ranks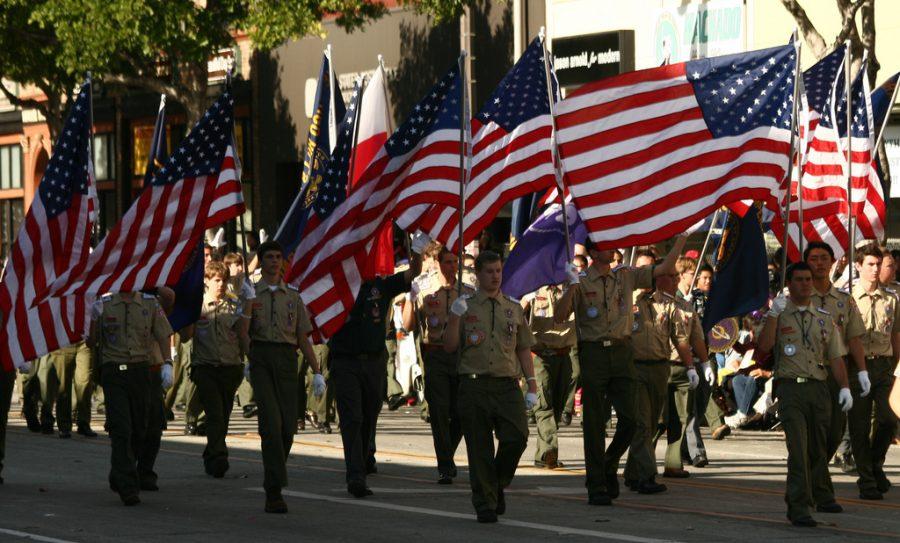 Amidst turmoil regarding transgender rights, laws and policy storming across the nation, the announcement was made.
And this is only another step in the progress the Scouts have made.  In 2013, the Boy Scouts lifted their ban on openly gay youth.  Nearly two years later, the ban on openly gay scout leaders was also lifted.  The Girl Scouts, which are unaffiliated with the Boy Scouts, have accepted openly gay and transgender scouts and leaders for years.
The decision to allow openly trans youth is based around the issue of birth certificates for transgender individuals.  Before the policy change, the Scouts would look at the gender ascribed on a potential scout's birth certificate — regardless of whether or not it was accurate.  The Boy Scouts of America new policy states that they will be looking at the gender as written on the applications for the Scouts instead of birth certificates.
But Zach Wahls, co-founder of Scouts for Equality, a nonprofit group that advocates for stronger protections in the organization for gays and transgender people, wants a push for a more formal policy.
"We want to make sure that they work with experts who have experience with transgender youth and youth programs," he said.
The policy change comes three months after a Secaucus, New Jersey chapter of the Boy Scouts had barred an 8-year-old openly transgender boy, Joe Maldonado.  Maldonado's birth-assigned gender of female, coupled with complaints from parents within the troop led to the young scout's removal.
"Not one of the kids said, 'You don't belong here,'" said Maldonado to an affiliate site of the Record about his fellow scouts. "It made me mad. I had a sad face, but I wasn't crying. I'm way more angry than sad. My identity is a boy. If I was them, I would let every person in the world go in. It's right to do."
The Boy Scouts of America's decision to change policy didn't stem directly from Maldonado's case but, according to the official statement, more from the larger conversation regarding gender identity that has cropped up.
"For more than 100 years, the Boy Scouts of America, along with schools, youth sports and other youth organizations, have ultimately deferred to the information on an individual's birth certificate to determine eligibility for our single-gender programs. However, that approach is no longer sufficient as communities and state laws are interpreting gender identity differently, and these laws vary widely from state to state," the statement said.
Maldonado's mother, Kristie Maldonado, shared mixed feelings when she received the news, according to The New York Times.  She was contacted by an official from Boy Scouts of America the night the policy change was announced.  She was already in the process of filing a discrimination complaint against the Secaucus chapter.
"I believe the only reason they called is because of that," she said during a phone conversation with Time.  Despite this, she said she still felt  "ecstatic, delighted," when first hearing the announcement.  "I'm so grateful. I really am that they're accepting and that there won't be any issues. They (other transgender youth) won't have to go through what my son went through," Maldonado said when reached by phone Monday. "It's a big change for everybody that all are accepted now … I'm so delighted that they finally called and they did say this, but I'm still angry."
Advocates supporting gay and transgender rights praised the decision. "From our perspective, they clearly did the right thing," said Wahls, "My team and I knew that they were considering a policy change, but we are both heartened and surprised by how quickly they moved to change the situation."
When asked how he felt about being allowed back within the Boy Scouts of America, Joe Maldanado said, "I think it's pretty cool that I get to go back in."
Leave a Comment