Important Moments and People in Journalism History
Arapahoe Pinnacle Staff
Arapahoe Pinnacle Staff research and report on influential moments and people in American journalism.
Joan Didion: The Storyteller Journalist
"We tell ourselves stories in order to live." ― Joan Didion, The White Album Stories are what keeps us alive. Stories have the ability to entrance its audience like nothing else can. Stories will never go away. The approach to how journalists have written has changed over the years. A wave of what was called New Journalism swept into the 1960's and 70's. This movement changed the way people t...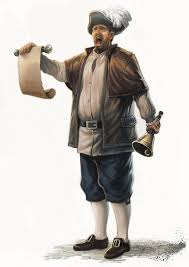 Ida B. Wells, Nineteenth Century Writer and Fighter
Where would society be today without the help of one heroic woman? Ida B. Wells, a journalist and a civil rights activist, took charge of many issues during her lifetime, working tirelessly to get to the word out about the issues affecting the black community, from race to lynching.  It all started in May 1884. Wells was on a train ride from Memphis to Nashville. Having bought a first-class ti...
Hart Starts Sex Scandal Era
In 1987, Gary Hart, former U.S. senator from Colorado, was on his way to becoming the Democratic Nominee for President of the United States. But events that spring would quickly end his political career and forever change journalism. Although unprecedented at the time, Hart's story sounds familiar to modern news consumers: The political candidate is accused of an affair or other questionable behavior,...
Dorothy Kilgallen; Reporter Cloaked in Controversy
Dorothy Kilgallen was best known for her column "The Voice of Broadway" in The New York Evening Journal, which was published in over 140 papers, and for her role as game show panelist on the 1950's television program, "What's My Line?"  She was hailed by The Post as being, "the most powerful female voice in America." Kilgallen spent a vast majority of her career cloaked in controversy, mo...
Lynsey Addario: Expanding the Image of a Photojournalist
Working as a woman in a male-dominated field often means walking a fine line: don't draw attention to yourself, but prove yourself to be capable. Pulitzer Prize winning journalist, Lynsey Addario, addresses that in her memoir It's What I Do: A Photographer's Life of Love and War. Covering conflict zones in Afghanistan, Iraq, Darfur, Syria, the Republic of Congo, and Haiti, she has endure...
Truth Trumps Tyranny: Reporter Edward Murrow Unmasks Sen. McCarthy
Upon the heels of the second world war, as relations between the East and West started becoming frosty, one man, Joseph McCarthy, then US Senator of Wisconsin, made it his self-ordained mission to cleanse the US government of so called 'Communist' or 'Communist' sympathizers. The term 'McCarthyism' was coined for the aggressive investigation and questioning style of the Senator of Wisconsin during...
Death of a Dreamer: John Lennon
December 8th, 1980, a day in which music lost one of the greatest contributors of all time. It started out as a busy day for Lennon,  with a photoshoot for Rolling Stone magazine by photographer Annie Leibovitz. She promised the photos would make the cover after trying to coax Lennon into some photos with only him as the subject, but he was intent on having his wife Yoko Ono in the photos. The photosho...
Tom Wolfe and New Journalism
Sam Banquet, Arapahoe Pinnacle Sports Reporter
Tom Wolfe, an influential novelist and award winning journalist, helped set the stage in the early 70's of what new journalism is, and how to write a good story. Wolfe worked as a journalist for ten years and helped write and edit an anthology called "The New Journalism," a style which some journalists still employ, though it has fallen out of favor since its heyday. Tom Wolfe was born and raised in ...
Pioneering Investigative Journalism: Nellie Bly Changes the Game for Women Journalists
Exposed political corruption in Mexico that kept citizens in poverty. Posed as a sweatshop worker to expose poor working conditions faced by women. Feigned mental illness to report on conditions in an insane asylum. Went on a record-breaking trip around the world in 72 days. These are some of the countless achievements of investigative journalist pioneer Nellie Bly. She was the first woman journalist...