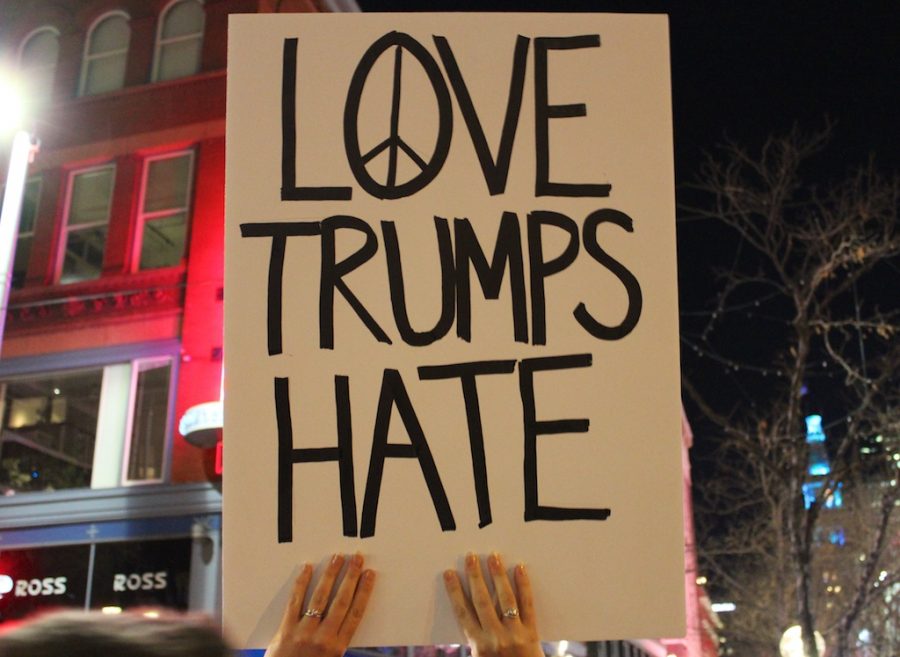 Image via Nico Danks
Views from an Anti-Trump Protest
The rush of emotions were palpable as I trotted up the Colorado State Capitol steps. Staggered by the sheer amount of protestors, video journalists, and police, I thought, "Oh, this is really happening…"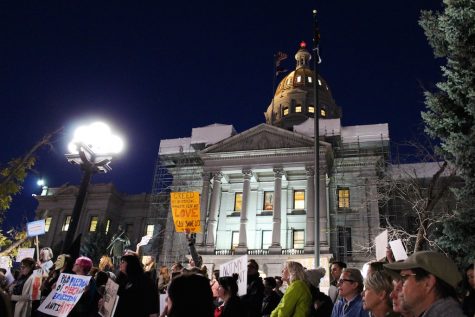 Nico Danks
With anti-Trump marches and vigils seemingly happening every day since the election, I specifically chose this one because it was advertised as a peaceful protest.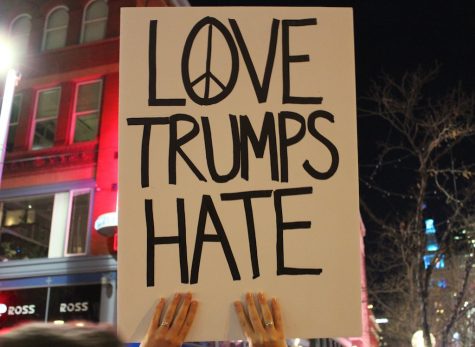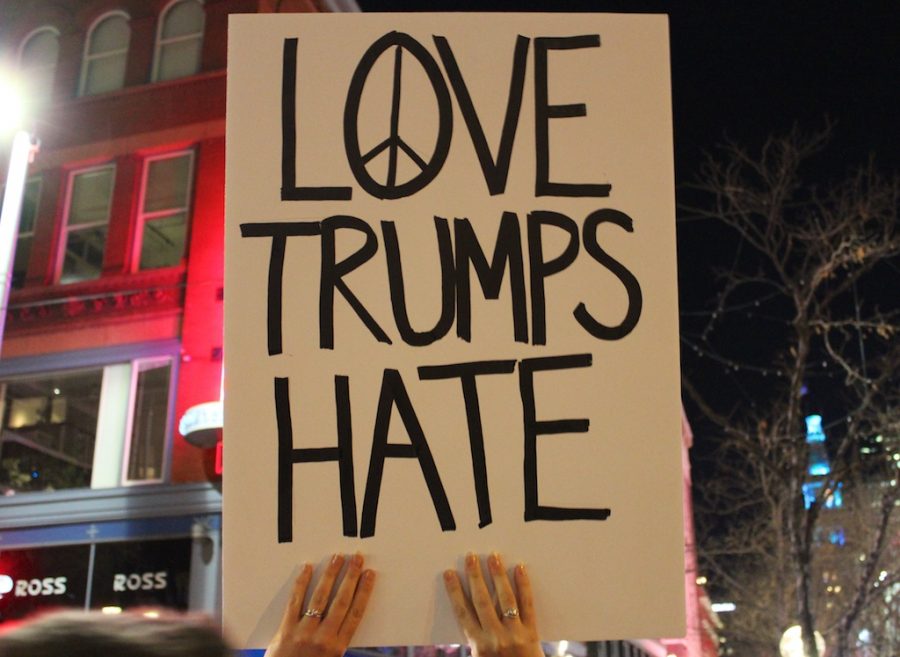 Nico Danks
Cars drove by and honked, protesters chanted loudly "LOVE TRUMPS HATE", the crowd at times were claustrophobic, yet I never felt at risk. It was pointed out that the volunteers wearing neon orange vest were available to help in case any unsafe activity should occur.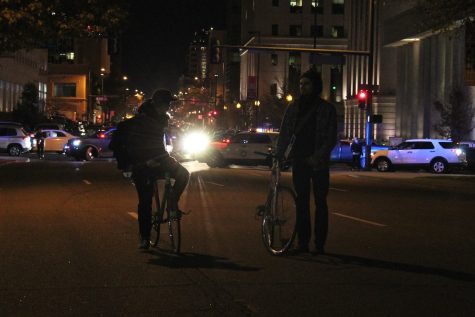 Organized by a Denver based activist named Qween Phoenix, roughly over 2000 people attended. After advertising the event on Facebook as "Denver Unites for Better than Trump", she admitted that she only expected a few hundred people.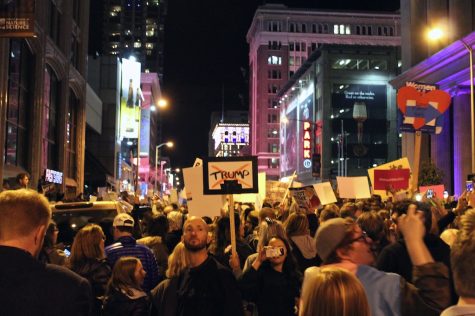 Nico Danks
A 4 mile walk circling the State Capitol, it took about 2 hours for protesters to cover the area. The majority of protesters seemed to be college aged, but families also attended with their children.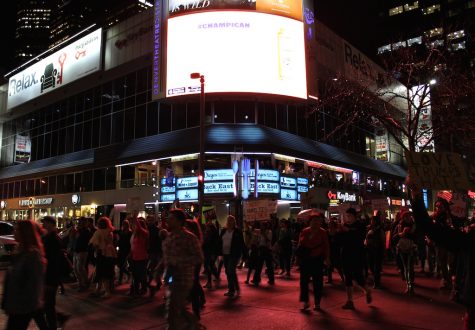 Nico Danks
"It's appropriate and necessary," stated a teacher amidst the crowd. She joined the protest to communicate a message and to represent the refugee children in her classes.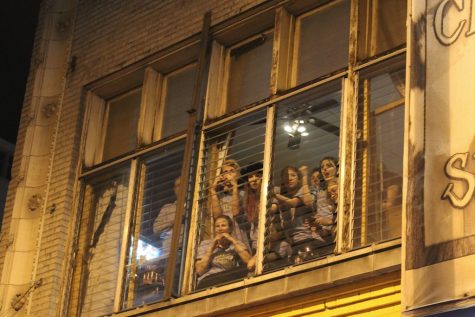 Nico Danks
"I won't cry after tonight," a Metro student reflected on how anxious she felt since the election results. Seeing the large turnout made her feel less alone. "God bless America, and even the Trump people too," she added towards the end of the march.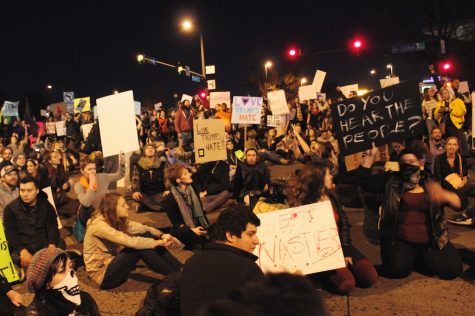 Nico Danks
Skip to content