Alison's Bees
Nico Danks, Arapahoe Pinnacle Reporter
October 12, 2016
-Jars of honey are displayed collectively on the second floor ACC lounge. Passersby try samples while Biology Professor Celia Norman and second-year student Alison Jones point out the different products. One should take care to read the labels before sampling the honey, otherwise, you may end up with a mouthful of burning jalapeño-flavored honey.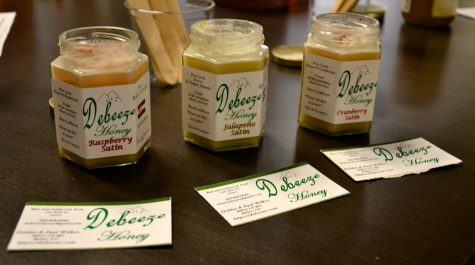 "I took a class with Celia," Alison recounts, "She was my biology teacher for BIO 112." Alison was studying bee biology in Professor Norman's lab. While observing bee parts on the lab table she thought to herself, "It would be so cool to be a beekeeper!"
Thus began Alison's year long mentorship with the ACC and Hudson Gardens beekeeping program.  She took classes, built a hive, and educated visitors at the Hudson Gardens.  "I got very passionate about them after learning all the work it takes to make just one jar of honey."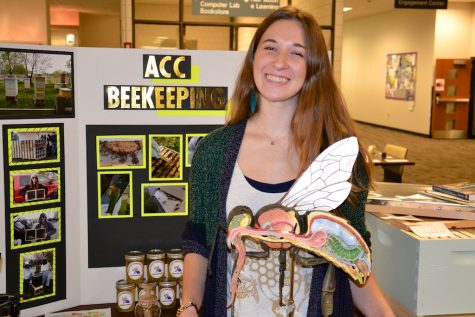 Alison spent the summer writing an independent study on honeybees. "I wrote a proposal to get an apiary here at ACC, so we're trying to get it up on the roof." She and Professor Norman have hopes that the new "Pollinator Haven" will include three hives, raised garden beds, and bat boxes.
Most beginner beekeepers use Italian honey bees because of their docile nature and being more self-sufficient, whereas the finicky German honey bees are better suited for the more seasoned beekeeper. "It's crazy because honeybees aren't native to the US," explained Alison, "Now we need them."
Having already ordered a nuc (a small box containing a nucleus colony of honeybees) they're hoping to get the Pollinator Haven rolling by next semester. The upcoming beekeeping group will need students and volunteers to help out with its maintenance. Some jobs include building garden beds, watering the plants, and of course, taking care of the bees.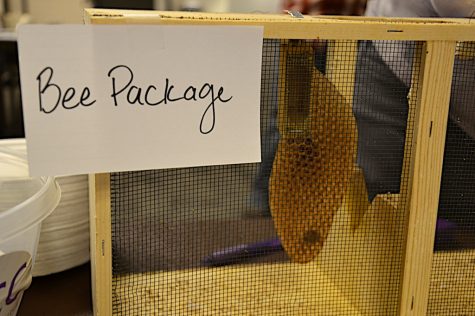 Alison plans on transferring to a four-year university to continue her studies in biology, but she still intends on being involved with ACC's upcoming urban apiary. To learn more about volunteering and training, email Alison at [email protected], or Professor Norman at c[email protected].