Broncos 2016 Draft Class
The reigning NFL champions found themselves in an unfavorable position this off-season without a long-term solution at quarterback and selecting number 31 in the NFL draft. On Thursday (4/28/16) night, the Broncos were able to solve both problems during the first round of the NFL draft.
Reminiscent of last year, the Denver Broncos made a trade pick five slots ahead of their original position to select the 26th overall pick in the draft. This trade cost the Broncos their 31st pick in the draft, and a 3rd round pick representing the 94th overall selection.
The pick swap by the Broncos and Seahawks gave John Elway the opportunity to select the 22-year old Paxton Lynch. Paxton was a three-year starter at Memphis University and over those last three years, Paxton improved in virtually every statistical category.
Since 2013, Paxton Lynch has improved his completion percentage by four percentage points each season, concluding with his junior season where he put up a 66 percent completion rate. The same can be said with his passing yards, which have grown by nearly 900 yards a season; his touchdowns thrown, which have grown from 9 a season to 28 a season; and his interceptions which have dropped by 60 percent from his rookie campaign.
Lynch not only proved he has an NFL-ready arm, but the quickness for his size is an asset that can translate to the NFL as well. Paxton Lynch is 6-foot-7-inches and weighs 245 pounds. In comparison, Paxton is 2 inches taller than Cam Newton and weighs about the same. Now, Paxton was not running faster than the quarterbacks that were picked ahead of him in the draft, as he ran a 4.86 for his forty-yard dash at the NFL combine, but he does have a nose for the end zone as he had 17 total rushing touchdowns in his Memphis career.
There was some downside to Lynch, which speaks as to why he was not in the Rams/Eagles starting quarterback sweepstakes. The main being, a general consensus that Paxton is not NFL ready immediately, but instead will take some coaching to fill the role of a starter. This is not a concern of John Elway's, as he thwarted a rumored Dallas Cowboy attempt to trade up to get Lynch, by beating them to the phone.
The move to get Paxton Lynch more than likely means an end to the Colin Kaepernick talks; and that, the Broncos have a good idea of their training camp quarterbacks. Currently, the Broncos will have Mark Sanchez, Paxton Lynch, and last years draft pick Trevor Siemian to fill out their quarterback position, and they will more than likely let training camp decide the depth chart order.
On day two of the NFL Draft, the Broncos filled the hole that Malik Jackson left by drafting Adam Gotsis. Adam is a 6-feet-4-inch, defensive tackle that weighs 287 pounds, and is primarily a run stopper that does not play every down. A lot of his downside comes from the fact that Adam was born and raised in Melbourne, where he played Australian Rules football. His only true competitive American Football was played at Georgia Tech for four years. The Broncos took a chance on this strong young man and hope their coaching staff can mold him into a member of the fierce Broncos defensive line.
In the 3rd round of the NFL draft, the Broncos selected an athletic defensive back from Boston College. Justin Simmons played free safety for the Eagles and when injuries plagued the team he even played some cornerback.  Simmons is a playmaker who was able to haul in interceptions from both positions. Justin has a 40-inch vertical to add to his near 10-foot wingspan; this athleticism should find him a good role in the defensive backfield for Denver.
The Later rounds were also beneficial to the Broncos as overall they seemed to find value in every pick. The fourth round landed them 2nd round talent, in Devontae Booker. Devontae is a speedy running back from Utah, who also did some kick returning.
In the fifth round, the Broncos beefed up their line by drafting Connor McGovern. McGovern is an SEC offensive lineman through and through; often regarded as the strongest lineman available, Connor can squat five reps of 690 pounds and max out at 780!
With their remaining 3 picks the Broncos filled out some depth needs at certain positions. With their 2-6ths round picks, Denver selected fullback Andy Janovich from Nebraska, and safety Will Parks from Arizona.
Finally, with pick number 228 the Broncos made their last selection in the 2016 NFL draft, choosing Riley Dixon a punter from Syracuse.
In all, the Broncos had a successful draft, they may not have solved their 2016 quarterback issue, but they certainly helped their long-term quarterback troubles.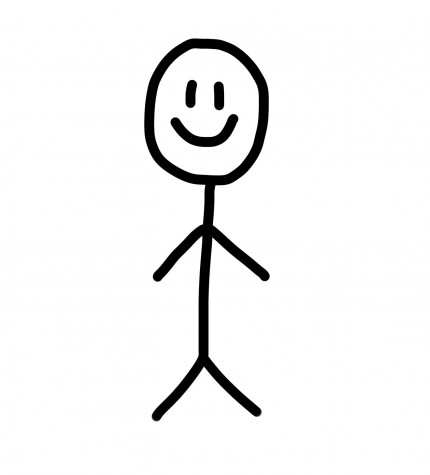 Anthony Silio, Arapahoe Pinnacle Reporter
Anthony Silio, a second year student in ACC's journalism program. Born and raised in Miami, FL., Anthony moved to Denver almost two years ago. He enjoys sports, but has not abandoned his hometown fandom.  He would like to continue...