'The Jungle Book' is a beautiful live action adventure
Last year with Cinderella, Disney kicked off a run of live action editions of their classic cartoons. While I'm pretty excited to see Beauty and the Beast next year, we have The Jungle Book this year. What is put up on the screen is some of the best live action CGI blending I've seen this side of Avatar.
Mowgli is a child who was orphaned as a young boy and taken in by a pack of wolves in the jungle, but the ferocious leader of the jungle Shere Khan is after Mowgli because man doesn't belong in the world of animals. So Mowgli, along with the panther Bagheera, heads back to the human village.
For such a simple story, exactly like the animated classic, this film grabs you and envelopes you in the world. The seamless blending of live action and CGI are incredible, and the fact they didn't film in an actual jungle makes this movie even more impressive.
There's really only one human on screen, and that's Mowgli played by newcomer Neel Sethi. He's great and endearing. You have to like this kid in order for the story to work, and you do 100%. This boy is interacting with animals that aren't there and it doesn't seem like that at all. I'm not sure what director Jon Favreau did to get this performance out of him, but he did a great job.
The voice acting here is fantastic too. Ben Kingsley voices the wise panther Bagheera; Idris Elba is terrifyingly evil as Shere Khan and Bill Murray as Baloo is probably one of the most perfect voice castings I've ever seen. There's so many others, and they all do a good job. My other favorite was Christopher Walken as King Louie, his sly, almost mob boss like character is big and creepy.
The one complaint I have is the two songs that are in here. Of course you have 'The Bear Necessities,' but 'I Wanna Be Like You' is here too and that doesn't fit very well. Baloo is the laid back bear that you'd imagine would sing this song, but King Louie isn't as energetic or rowdy as he was in the old cartoon. He comes on the scene like a mob boss in the shadows, and even talks like one, so when he just suddenly bursts out into song it feels a bit off.
Besides that, I have no problems with this movie. It's a gorgeous re-telling of the animated classic and it's executed fantastically. The CGI is some of the best I've ever seen, and it's all seamlessly executed. The world envelops you in it and it's one I'd say must be seen in the theater to get the full experience.
My one warning is: don't take little kids to see this movie. The animals are very realistic, the fights are loud and booming, and Shere Khan is more terrifying than you remember. Besides that, go see it. This is one of the most beautiful movies I have seen this year and it'll slap a smile on your face almost the entire way through.
Rating: 4/5 Aside from the King Louie song interlude, everything in this movie works and gives me more hope for this live action push that Disney has been doing.  
Disney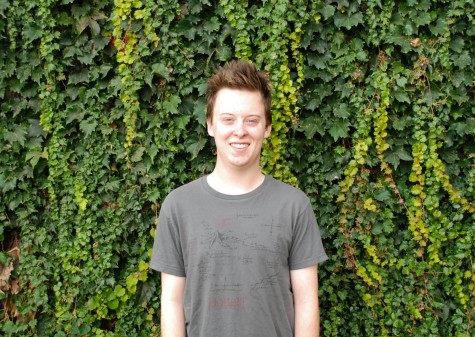 Timothy Page, Arapahoe Pinnacle Movie Critic
Timothy Page is a second-year ACC student. He loves all things movies, as well as his Saint Bernard, Nesta. His favorite movie is "Lord of the Rings: The Two Towers." He hasn't seen as much of Alfred Hitchcock as he would like. But...