Real research is being conducted in ACC's Biology classes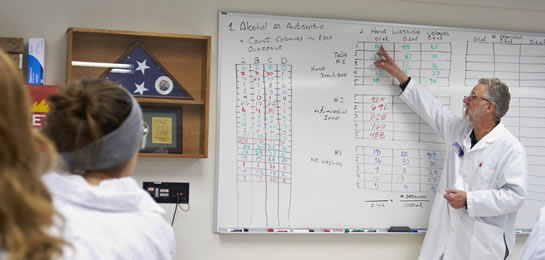 Students taking the General Biology class, BIO 111, are enjoying the benefit of research with real world applications. Working in partnership with the University of Colorado at Denver, Arapahoe Community College is the only community college in Colorado aiding in the VZV Virus research being conducted by Dr. Randall J. Cohrs.
Already able to identify all genes in the VZV Virus, it is the promoter region that eludes the Neurology Department at CU Denver, and that is where ACC biology students fit into the equation. Set up as a three-and-a-half-week lab at the end of the BIO 111 semester, students will attempt to map the promoter region, and relay their findings to Dr. Cohrs' lab.
The VZV Virus is commonly known as the Chicken Pox Virus. Affecting a majority of us at a young age, the VZV Virus remains dormant in the nervous system and can reactivate later on in life as Shingles. The goal of the research done in the ACC Biology Lab is to map the promoter region which acts as the on and off switch for the virus. Essentially, the research can aid in understanding why the virus reactivates, and potentially lead to reactivation prevention.
ACC is excited to be a part of this very relevant research, but even more excited about the benefits their students get from it. Professor Nia Bauer explained that the research is so much more than just research; it is a process for students to learn and grow.
Throughout the semester, students learn how to problem solve by using educational kits, which teach them laboratory procedures. At the end of the semester, students get to apply those skills to real world research, which is new and uncertain, so students learn to react in real time.
Professor Nia Bauer reminds students that most universities would not grant students access to this type of research until their junior or senior year, but ACC is teaching hirable skills through this new lab. Professor Bauer adds, "We are creating students who can critically think and problem solve." These skills directly translate to real world skills that can benefit the student who is looking for a career in biology and even those who are not.
The lab has already been conducted during the last fall semester and the feedback from students was great. Starting this semester on April 11, the biology department expects the same response. Student feedback shows that the lab was a success, as students enjoyed this engaging research that gave them a rewarding feeling of aiding in real medical improvements that can be achieved through this research.
After this semester, the labs will be put on hold while ACC conducts a third floor remodeling project. This project will give the Biology Department new labs which have been due for an update for some time. Once the remodeling project is complete, the Biology Department is excited to get back into their new lab space and classrooms, and even more excited to return to the possibility of new research.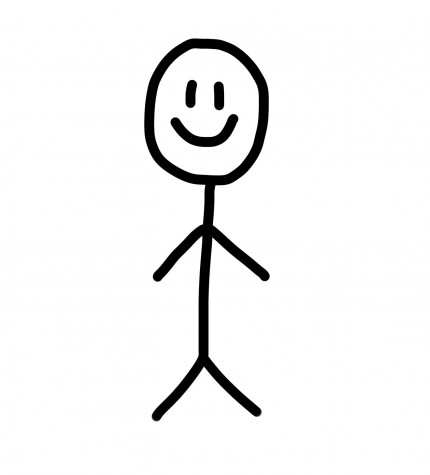 Anthony Silio, Arapahoe Pinnacle Reporter
Anthony Silio, a second year student in ACC's journalism program. Born and raised in Miami, FL., Anthony moved to Denver almost two years ago. He enjoys sports, but has not abandoned his hometown fandom.  He would like to continue...