Interested in Student Government? Your time is slowly running out.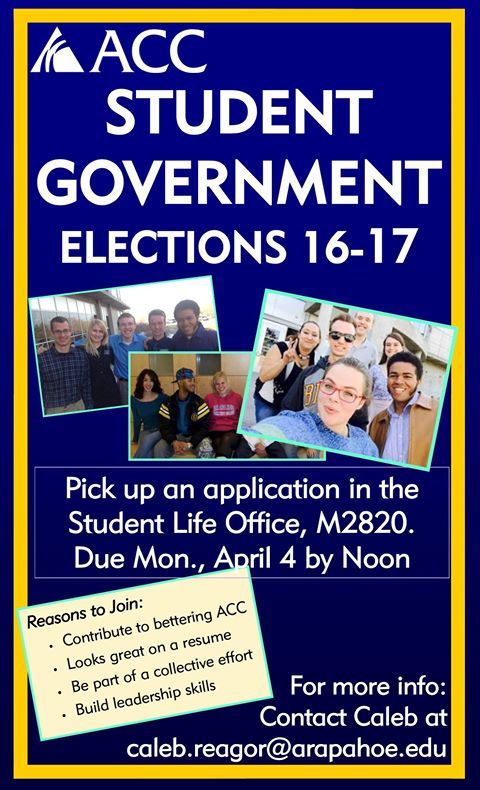 Are you interested in having a positon on the student government here at ACC? Well, your chance is here and will soon be going away.
The application deadline for the 2016-17 election is April 4th. Interested students should pick up an application at the Student Life Office (M2820). Applicants must be enrolled in at least 6 ACC credit hours during the Fall and Spring semesters and are required to hold a minimum 3.0 cumulative GPA.
Being on the student government staff means you'll be contributing to the bettering of ACC and building leadership skills to help you throughout the rest of your college career. It also looks great on resumes. An overview of what the Student Government has accomplished, including minutes from their closed meetings, can be found here.
If you have any more questions, contact Caleb Reagor at [email protected].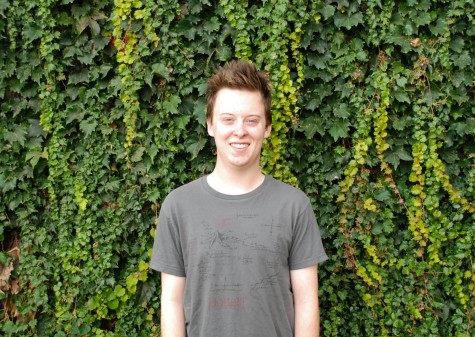 Timothy Page, Arapahoe Pinnacle Movie Critic
Timothy Page is a second-year ACC student. He loves all things movies, as well as his Saint Bernard, Nesta. His favorite movie is "Lord of the Rings: The Two Towers." He hasn't seen as much of Alfred Hitchcock as he would like. But...