Evan Gartrell knows what it takes to make it as a personal trainer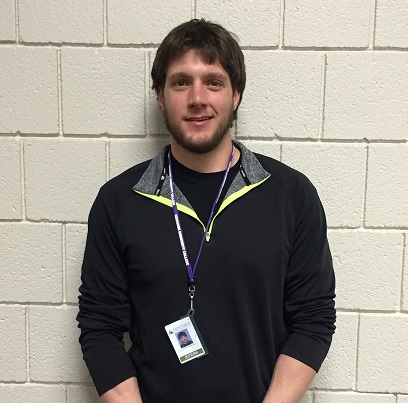 Evan Gartrell is a 25-year-old third-year student here at Arapahoe Community College. Working as staff and interning as a fitness coach, students and employees can set up an appointment to have themselves checked out by Gartrell to see how much they need to work out in order to burn stored fat as opposed to carbohydrates.
It's a bit complicated, but to Gartrell, an ACSM (American College of Sports Medicine) certified trainer, it's what he wants to do in life and he's had an interesting road getting there.
After suffering a Traumatic Brain Injury (TBI) when his Jeep slammed into a light pole, almost 5 years ago, he contributes fitness and exercise as part of what got him to where he is today.
What drove him to get fit was being in a wheelchair-bound for 3 months. He hated having to sit around and not being able to move. The fact that he had to relearn almost all of his basic motor skills is what drove him to pursue a career in fitness. Looking at him I was a bit shocked he had suffered a TBI. Gartrell looks like he's come a very long way from where he was just a few years ago.
Gartrell believes that staying in motion helps a lot with brain power and function and that moving can help students think more and get them out of a mental slump as well as just helping to keep bodies fit.
Our interview was short but intriguing, and Gartrell answered my questions with ease. Knowing exactly what he wanted out of his time here at ACC, he wants to learn as much as he can here and hopefully open his own gym one day. He knows how much fitness has helped him throughout life and wants to spread that knowledge to as many people as possible.
Gartrell has just started his interning this semester and still needs clients, but he's been training Mr. McKeever, the Dean of Community and Workforce Partnership here at ACC, and says it's been going well. While he knows he'll need more clients, he seems confident that it'll take off.
When Gartrell isn't in school or helping others get fit he likes to get out and stay fit himself.  Saying that in the summer he likes to hike and climb 14ers especially, and snowboard in the winter when it's too cold to scale mountains. This is a guy who likes to keep his mind active and sharp. Staying focused is a priority for him and he says that exercise is the best way to keep yourself from tiring out while you're doing school work and other various things.
Gartrell tells his clients that "Exercise is a great way to increase your brain power and mental functioning." He even extended that to students. Saying that exercise is a great way to get you out of a mental slump. Especially if you're feeling stuck or tried to go work out and that will help you get energized and take away stress.
Evan Gartrell has come a long way from where he was, and through determination and hard work has come back from an awful accident. Knowing he can help people struggling with the same thing and also wanting to help people learn how good fitness and exercise can be for them. Gartrell has come a long way and has a long way to go, but he's headed there. Determined and ready to face anything that comes his way.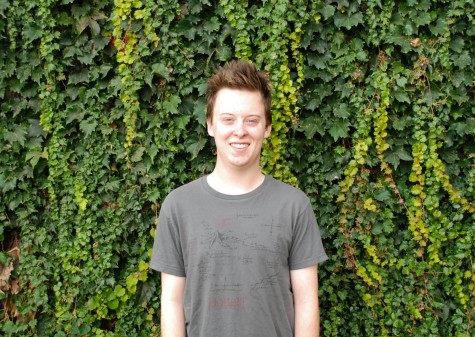 Timothy Page, Arapahoe Pinnacle Movie Critic
Timothy Page is a second-year ACC student. He loves all things movies, as well as his Saint Bernard, Nesta. His favorite movie is "Lord of the Rings: The Two Towers." He hasn't seen as much of Alfred Hitchcock as he would like. But...