Avalanche to play at Coors Field on Saturday, February 27
On February 27 the Colorado Avalanche will leave the comforts of the Pepsi Center and enjoy some of the fresh air at Coors Field. For the first time in franchise history, the Avalanche will play an outdoor hockey game, when they face the Detroit Red Wings at 6:00 p.m. on Saturday.
The 2016 NHL Stadium Series includes two games, an alumni game on Friday, February 25, and the NHL rivalry matchup on Saturday. Friday's alumni game will start at 5:00 p.m., and will include all time greats from both teams and some fan favorites from past rivalry years.
Tickets can be found at the Avalanche's website, or on the secondary market at websites such as Ticket Master or Seat Geek. Since this is an inaugural event, tickets are more than the average hockey game. Due to sightline reasons, seats are more expensive toward the middle. The higher or lower you go, the less expensive your tickets get. As always, Rock Pile seats and standing areas at the outfield concourse are available for a more reasonable rate.
Tickets for Friday's alumni game can be purchased separately for a family-friendly price. Members of the Avalanche Alumni team include Patrick Roy, Joe Sakic and Claude Lemieux. The Red Wings will be represented by the likes of Steve Yzerman and Igor Larionov. (Full Roster Blow)
The Avalanche will be unveiling a new uniform for the Stadium Series game against the Red Wings. The special jerseys were announced and unveiled last year, and feature large numbers on the sleeves and back in order for fans to identify their favorite players from further distances.
The ice rink itself will be constructed over second base of Coors Field's infield. A smaller rink will be built in center field, along with a few stages for other events and ceremonies. There will be plenty of entertainment at Coors Field on Saturday night including a headline act in the first intermission from The Fray. Other acts include Andy Grammer, Amber Riley, The United States Air Force Marching Band and a live pyrotechnics show at the conclusion of the game.
Fans who attend the game should be in for a beautiful weekend as temperatures are predicted to be in the fifties for the start of both games. Those unable to go to Saturday's game can catch the live broadcast on NBC starting at 8:00 p.m. ET.  Altitude sports announced that they will be televising Friday's Alumni Game on their ALT 2 channel with full pre and post game coverage.
Coors Field becomes the sixth stadium to host an NHL Stadium Series, and only the third MLB ballpark, joining Dodger and Yankee Stadium.  The Avalanche is joined by the Minnesota Wild as the only other team to participate in this year's Stadium Series. The Minnesota Wild faced the Chicago Black Hawks on Sunday, February 21, at the TCF Bank Stadium, home of the University of Minnesota's College Football team.
2016 Alumni Game Rosters 
Avalanche
Craig Billington
Rob Blake
Adam Deadmarsh (Coach)
Adam Foote
Peter Forsberg
Milan Hejkuk
Dan Hinote
Valeri Kamensky
Mike Keane
Jon Klemm
Claude Lemieux
Curtis Leshyshyn
Eric Messier
Sandis Ozolinsh
Shjon Podein
Mike Ricci
Patrick Roy
Joe Sakic
Chris Simon
Stephane Yelle
Red Wings
Doug Brown
Chris Chelios
Dino Ciccarelli
Ty Conklin
Mathieu Dandenault
Kris Draper
Steve Duchesne
Jiri Fischer
Tomas Holmstrom
Mike Knuble
Joe Kocur
Martin Lapointe
Igor Larionov
Manny Legace
Niklas Lidstrom
Kirk Maltby
Darren Mccarty
Larry Murphy
Steve Yzerman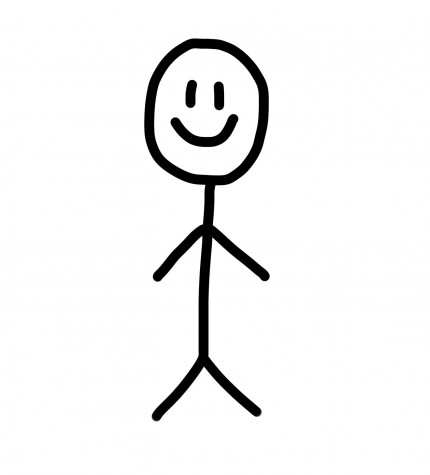 Anthony Silio, Arapahoe Pinnacle Reporter
Anthony Silio, a second year student in ACC's journalism program. Born and raised in Miami, FL., Anthony moved to Denver almost two years ago. He enjoys sports, but has not abandoned his hometown fandom.  He would like to continue...