FitPass Available at ACC Fitness Center
Purchasing a FitPass allows students, faculty and community members to drop in on classes offered at the ACC fitness center. Sold on a first come, first serve basis at the beginning of the semester, the fitness center only has a few left for this semester. If interested, students should come down to the Fitness Center, annex 1600, and purchase the remaining passes.
The FitPass is a one-time payment for a semester worth of classes. Designed by the Fitness Center, the FitPass allows interested students to take already-offered credit classes. The goal is to introduce students to the Fitness Center's one-credit classes offered every semester.
FitPass allows members to drop in on these classes:
Drums Alive
Yoga
Pilates
Indoor group cycling
Zumba
FitPass classes run Monday through Thursday, and are available starting at 11:30 in the morning. The classes last about an hour to an hour and a half. All classes are offered at least twice a week, but the more popular classes are offered more frequently. Yoga is the most commonly offered class, and it is offered at different times of the day Monday through Thursday. (full schedule below)
Students, who only have to pay $20 for this service, so far have been the main users of the FitPass. Faculty and community members also have been taking the fitness center up on this offer for a $40 fee. The FitPass is not a gym membership, and non-students will still have to pay for a Fitness Center membership, while students already have free access to the gym.
Currently, a majority of the classes takes place in the Fitness Center's floor space which doubles as a basketball gym. Due to space issues, the yoga class takes place in Annex 1420, a large classroom converted into a yoga studio.
The Fitness Center is looking forward to the completion of their renovations, which will provide ample space for future classes. The Fitness Center is especially excited to move their yoga classes out of an actual classroom and into a proper studio.
The FitPass expires at the end of each semester, and those who wish to continue with the FitPass program, has to renew their FitPass at the beginning of each semester. The Spring 2016 FitPass will expire on May 10.
Fitness Center's Spring 2016 Weekly Schedule
January 25 – May 10
Monday
Pilates – 11:30 a.m. to 12:20 p.m.
Yoga – 1:00 to 2:40 p.m.
Drums Alive – 4:15 to 5:15 p.m.
Tuesday
Zumba – 11:30 a.m. to 12:20 p.m.
Yoga – 4:00 to 5:15 p.m.
Indoor Stationary Cycling – 5:30 – 6:20 p.m.
Wednesday
Pilates – 11:30 a.m. to 12:20 p.m.
Yoga – 1:00 to 2:40 p.m.
Thursday
Zumba – 11:30 a.m. to 12:20 p.m.
Yoga – 4:00 to 5:15 p.m.
Drums Alive – 4:15 to 5:15 p.m.
Indoor Stationary Cycling – 5:30 to 6:20 p.m.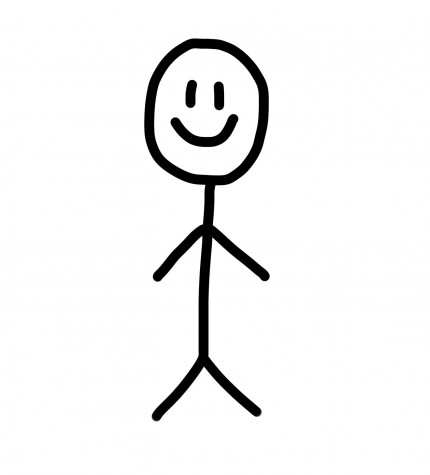 Anthony Silio, Arapahoe Pinnacle Reporter
Anthony Silio, a second year student in ACC's journalism program. Born and raised in Miami, FL., Anthony moved to Denver almost two years ago. He enjoys sports, but has not abandoned his hometown fandom.  He would like to continue...