Faces of ACC: Trish Sangelo
ACC's own Trish Sangelo is giving back to the community through new opportunities.
Stolen U-Hauls and Pickle Factories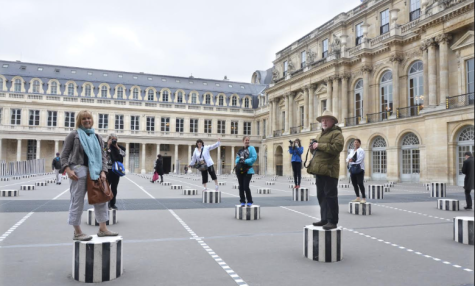 It seems everyone today is constantly searching for a purpose. To be able to put meaning into their lives and live passionately. For ACC's Director of the Art Gallery Trish Sangelo, life is about more than finding meaning. It's about giving back.  
     Trish Sangelo graduated from the Cranbrook Academy of Art in Michigan with a master's in Art Photography and has been teaching at ACC ever since. However, her transition to Colorado was anything but smooth. From getting her U-Haul full of her belongings stolen on her first day, to living in an old pickle factory turned residential home, her trip to get to where she is now was full of setbacks. 
      She quickly took up the mantle as director of the Art Gallery, coordinator for the Study Abroad program, and as a teacher of photography. When asked why she chose to take on the role of Study Abroad coordinator, she described how she never would have had these opportunities as a student, and how she wanted to make all of this more accessible to her students. 
     "It's breaking barriers. Things that were preventing students from being able to go from the extra cost of the class to it being on a certain pathway, them about to graduate, we need time to raise money, we were looking at two years out" she said. "To take those things away, it lets more students participate, which is the goal to get more students to go."
      Sangelo knows all too well the burden that economic and familial instability can have on a child, and tries to pay it forward through her work. 
      As a young child, her dyslexia made school difficult, and her family situation was constantly changing. With her mother battling addiction and her focus on school waning, she needed a mentor to show her the way out. Her high school English teacher showed her the path, encouraging her to pursue art and realize that school does not define her, but helps her along her journey.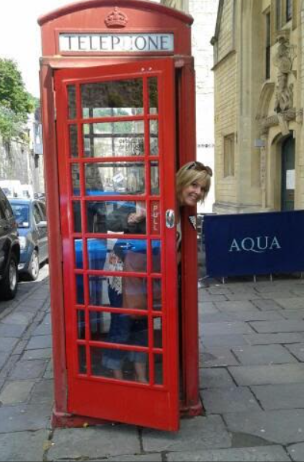 She recounts, "Having someone like that actually helped me develop what I was going to become. Being with her and having her help me, recognizing some of my life challenges, it really made me want to be like that. It made me realize I wanted to help people one way or another and so I developed into a teacher."
       Being able to combine her love of art and helping people was the perfect fit for her. It aided her journey to college as the first in her family to go to a higher education institution. 
      "College was necessary for me," Sangelo said. "I was so lost, in the sense, my mom was single…and I didn't have the skills some families give their children. And so by having school, and having all these mentors, and being around people like me, artists, it helped me figure out who I was becoming. Without that I'm sure what would have happened to me." 
       Despite all of her challenges, her tenacity allowed her to find her place here, at ACC, and continue her love of teaching and art. She keeps herself occupied with Gallery exhibitions, study abroad trips, and classes. Now, she sees no retirement in her future. Keeping busy and breaking barriers have become her day to day and she says she wouldn't change it for the world. 
        Sangelo doesn't know what the future holds for her, but she knows that she will continue to inspire students as she once was, and give them opportunities her younger self could only dream of.  After everything she has overcome, she knows she can achieve everything through faith and passion. 
       She states with optimistic certainty, "Whatever comes my way, I'll figure it out and make it good."
View Comments(1)