Op-Ed: Community College Is a Great Start – No Matter How Far You Wish to Go in Life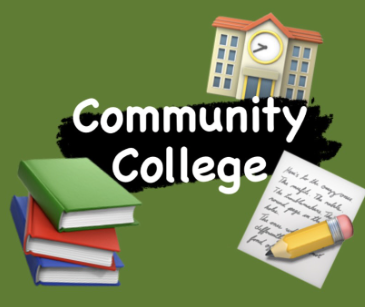 Community college is a great way to expand your horizons and achieve your dreams. Sometimes it's used as a first step in a longer education path, and other times it's used to compose yourself and find out what your dreams are. What many people might not know is that community college has been a start for many famous and accomplished people. These people range from actors and singers, to technologists, to astronauts. 
Eileen Collins, a NASA astronaut, became the first female shuttle commander in history. According to her profile on NASA's website, her education began at Corning Community College in New York, where she earned her associate's degree in math and science. From there, she moved onto Syracuse University, Stanford University and Webster University to get her bachelor's and master's degrees; but she still got her start at community college. 
While Steve Jobs, the co-founder of Apple, didn't start his college career at De Anza Community College, he later attended a couple semesters there after dropping out of Reed College, a four-year university in Oregon, according to California Community College's website. Though he didn't get a degree, he went on to create the first model of the Apple computer. 
Two great actors who started their education at community colleges are Tom Hanks and Morgan Freeman. Hanks attended Chabot College, a community college in California, and began to find his love of acting, before moving on in his life. He still credits Chabot College for helping him get his start. Morgan Freeman, who's known for his deep voice and many roles, started his college career at Los Angeles City College after four years of service in the Air Force. 
Although she's not as famous as Tom Hanks or Steve Jobs, our very own Tracy Lawrence, the department chair of mathematics, here at ACC, started at a community college as well. While she didn't start her education at ACC, she began her education at the public two-year university, Chipola College, in Florida, before moving on to get her bachelor's degree and then master's degree. Not only is she an accomplished academic, but she placed second in her age group for weightlifting on a worldwide leader board.
As you can see, community college is a great option to have throughout your life. It's perfect for all different types of people, who are doing all different types of things, for many different reasons. It can be a gateway to a four-year university as you try to figure out what you want to do, or just a simple way to work towards other long-time goals. 
While there's the possibility of negative views because of the elitist hierarchy among schools, Ivy League is supposed to be the best, community college is a great way to save money and better your future. Afterall, why would you want to have thousands of dollars of debt when you could make the smart decision to go to a community college and get a good education for a fraction of the price? For example, the average cost of tuition and room and board at a public four-year university in Colorado for in-state students is around $20,000 per year. In comparison, the average cost of in-state tuition for community college in Colorado is around $3,700. The gap is less if the student who goes to a four-year school doesn't live on campus, but it is still nearly a $6,000 difference.
There should never be any shame in being an attendee or an alumni. If anything, you should brag about it. Just take a look at a few of the many community college alumni who made a name for themselves and went on to do great things, and some who are still doing great things.