Review: Bond is back (women, action, martinis) in solid-but-messy 'Spectre'
Timothy Page, Arapahoe Pinnacle Movie Critic
November 10, 2015
In 2012, Bond came back with a bang. "Skyfall" garnered critical and audience acclaim, becoming the biggest Bond movie ever ($1.1 billion worldwide). Now, its follow-up is here.
"Spectre" is a James Bond movie in every sense of the word. While the last three Daniel Craig films have spent their time reinventing the Bond genre, this one embraces it and rolls with it to fairly rocky results.
After Bond kills a hitman (in a fantastic opening action scene), he realizes that the hitman was part of a secret organization that has its hands in every part of the world. It's called Spectre, and it's led by a mysterious man who somehow has a connection to Bond.
All this happens while a new intelligence agency is threatening to close down MI6 and the 00 program. It's a fairly straight-forward plot, and easy to follow. This is a welcome difference from the complex action-drama that "Skyfall" was.
Still, this movie is just not as exciting or engrossing as "Skyfall" or "Casino Royal" was. It's when you follow Bond and Madeline Swan (a fantastic Lea Seydoux), that the movie is at its best. The two actors have great chemistry. The few fight scenes they have with the hit man, and totally Bond henchmen cliché, Mr. Hinx (Dave Bautista,) are incredible.
It's when the movie heads back to London and follows M (Ralph Fiennes) trying to keep the 00 program alive that the movie slows down. The best part about these scenes was Adam Scott (Playing C, the head of the intelligence corporation). He's got a certain slyness to him that made all the scenes he was in very intriguing.
Christoph Waltz plays the Bond villain, and he nails it. He's cool and collected, but also very charming when he wants to be. I felt he was a bit underused, though. With an actor like Waltz, he could have been up there with the best of the Bond villains. Instead, his presence here is very serviceable. He's not bad per say, but he just could have been more.
"Spectre" is a mixed bag. It's got everything you want from a Bond film: the girls, the action, the martinis. I walked out entertained, but not blown away. Don't get me wrong. It's an enjoyable film – even if the 148-minute run time is a bit indulgent – and it has some awesome action set pieces throughout.
It also is a gorgeously shot and well directed film. It just felt like it could have been more. With Daniel Craig's Bond films, we've come to expect something a little different. Maybe that's why the formulaic plot is a bit disappointing.
But with a film like "Skyfall" to follow, there was no way it was going to live up to the immense hype. Daniel Craig said this might be his final Bond film, and if it is, I think he can say he's done the character justice.
"Spectre" may not be the best Bond film, but it is a Bond film, and sometimes the familiarity and clichés are a good thing. With Craig's Bond, the formula was constantly changing, but "Spectre" embraces it. Seeing the old Bond with his gadgets, car and pretty girl was nice. I just wish it could have been a little bit more.
Rating: 3.5/5 It doesn't live up the hype that "Skyfall" set, but is still a solid Bond film even – even if it's underwhelming.
YouTube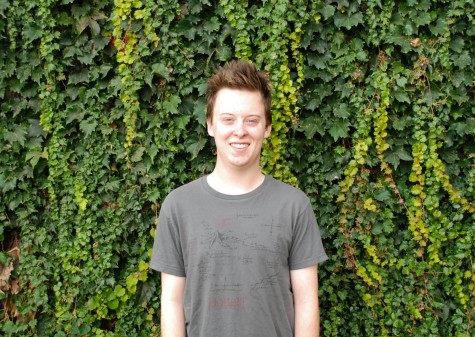 Timothy Page, Arapahoe Pinnacle Movie Critic
Timothy Page is a second-year ACC student. He loves all things movies, as well as his Saint Bernard, Nesta. His favorite movie is "Lord of the Rings: The Two Towers." He hasn't seen as much of Alfred Hitchcock as he would like. But...