ACC Fall Transfer Fair
Arapahoe Community College (ACC) is hosting its annual Transfer Fair for students interested in learning more about the transfer process.  This event will take place on Wednesday, Oct. 12 from 11:00 a.m. to 2:00 p.m. in the Summit Room (M1900 – ACC Littleton Campus).
Transfer Admissions Counselors from over 40 different colleges and universities will be in attendance to answer questions about transferring from ACC to their school.  Pizza and prizes will also be provided at this event.
Brittany Blei, ACC Transfer Specialist, is the coordinator of this event.  In an email, Blei said, "the Transfer Fair is a great opportunity to visually see all of the different colleges that are out there."
At this event, students are free to explore and gather information specific to their college journey.  "Information that will be provided includes application steps, tuition and fees, program information, how [schools will] take your transfer credits, etc.," Blei said.
To RSVP for this event, go to the appointments section on Navigate.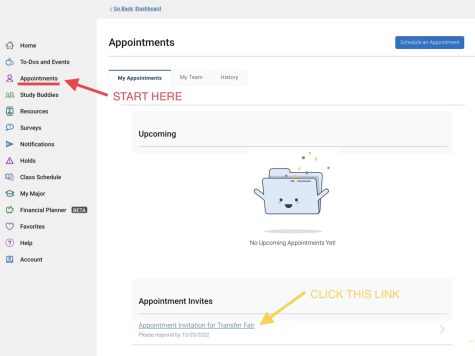 For further information visit ACC's website.  Students can also contact [email protected] or email [email protected]