Faces of ACC: Jack Armstrong
Racetracks: known for being fun, dangerous, thrilling, and in this case, college student friendly. Meet Jack Armstrong – 18-year-old Arapahoe Community College student, STEM High School senior, and racing enthusiast.
Armstrong has known racing his entire life – from the "Cars" franchise being his favorite as a child to watching NASCAR growing up, and even watching his father race in a motor track.
He is currently a senior at STEM High School, but immediately saw opportunity within an applied program at the college. There, he attends classes in the main campus as well as the Art & Design center to earn his associate's degree in mechatronics.
On top of it all, Armstrong still finds a way to squeeze his passion for racing into the mix. He works mostly on racetracks around Colorado when he's not at school. When he's not working, Armstrong is flying out to racing events across the country.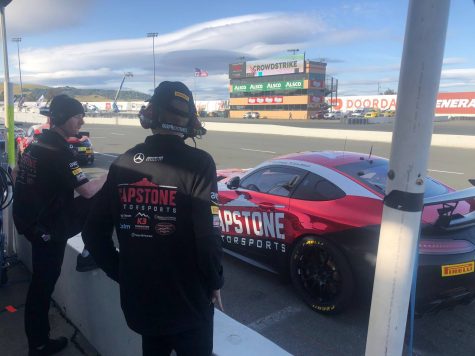 Jack Armstrong's most recent demand was a visit to California for Grand Tour (GT) car racing – between school's demands and racing demands, Armstrong stressed the struggle of balancing it all.
"I don't have time; I'm working 10, 12 hours at the racetrack," Armstrong said. "I wake up, get practice at the track, leave the track, go back to the hotel, take a shower, sleep… I don't have time for homework or anything like that."
All five racing tracks he works at stand at an hour away from his house, including locations such as Bandimere Speedway, Dacono, Grand Junction, and Calhan.
Armstrong still acknowledges the opportunity he has and plans to optimize it as best he can. His future includes finishing his education at the Oregon Institute of Technology – the state provides endless possibilities for his field. He'd like to continue a career in mechanics, and perhaps begin his own racing team. Many universities recognize Formula SAE, a program for designing racecars under SAE International – Armstrong aligns according to his interests perfectly. With this program, Armstrong would like to try his hand at building a race team to compete, and perhaps go off-road as well.
When asked about his upcoming events, Armstrong commented once again on striking middle with  balance and excitement. His teachers at ACC have been understanding and accommodating this far, but he still works hard to find a happy medium with this lifestyle.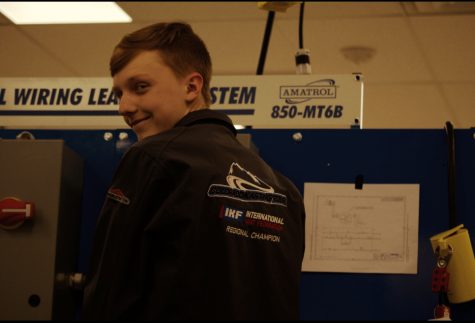 Armstrong has several inspirations in mind, especially racing stars who made their way from the ground up. Louis Hamilton, Estaban Ocan, and Tanner Foust are a few.
"There's definitely some racers that made their way," he said. "Racing, a lot of times, just takes a lot of money to get there."
Among these inspirations is his father, who always used to say a peculiar but motivational quote. "In the world, you kind of… just got to go for it," Armstrong said. "I'll put it bluntly… my dad always says it, is that everybody shits." He commented that the more someone accepts that fact of life, they're "less afraid to go for the opportunities given to you."
"You got to be prepared to take the opportunity," he stated, "because if you only react to what happens in front of you, it's already too late."
Armstrong looks forward to his future in racing, and is optimistic with his goal to go fully professional. For now, he will continue juggling college essays with racetrack work.
"It's exciting as well as it is kind of nerve-wracking, and it's tough to balance everything in my life," Armstrong said. "To be able to get that opportunity, take advantage… I have to get all my school stuff aligned, get my teachers notified, get my job notified."