The COVID Files: ACC's Archive Containing Artifacts of the Pandemic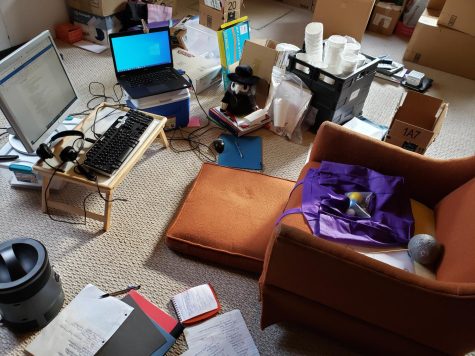 Over the last two years, artifacts of the COVID-19 pandemic have piled up. From policy changes to newspaper articles to personal diaries, there are endless sources on the events of the pandemic.
For librarians, these artifacts are an opportunity to document history as it occurs. But how do they do that? 
At Arapahoe Community College (ACC), Head Reference and Instruction Librarian Courtney Johnston has created a solution: ACC's COVID Archive. 
"My job, or libraries and museums and community centers all across the world really [is]  to document those experiences, and keep them," Johnston said. "Because who knows when that information may be relevant again."  
The archive she has created is meant to document any experiences from the pandemic. From "the smallest child" to "the oldest adult", Johnston wants it all. "It's all relevant. It's affected us [all]  in certain ways," she added. 
"So much work has been done by students, faculty, staff, and administration in the days since COVID-19 started spreading around the world and we want to capture the impact this pandemic has had on Arapahoe Community College," says the archive's website. "Though it may not seem like it, your experiences and perspectives are unique and deserve to be preserved."
ACC's COVID Archive takes submissions from students, staff, faculty, and even community members. Anyone interested can submit here.
There are no limitations as far as submissions for the archive, as long as it's related to the pandemic. From art to journals to school projects, Johnston just wants "anything they think of that's relevant to them in that moment. I'll take anything, and everything."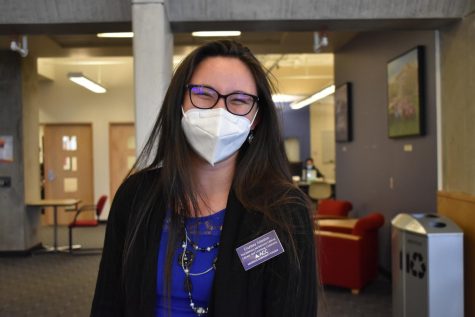 So far, the archive is small, but hosts a wide variety of documents. Johnston has been archiving ACC's COVID policy and related emails herself, while also taking submissions from the community.
Johnston says the pandemic "is such a historically relevant time. These experiences are so important. It's important to keep them relevant. And the only way to do that is by collecting information."
Currently, the archive is not digital, but is in print and housed within ACC's Archives. For any students interested in visiting, they can head to the ACC Library and talk to Johnston.
"I want everybody to come and visit my archive," Johnston said, "anytime anyone wants to come access the archive all they have to do is ask."