Faces of ACC: Dalton Giesick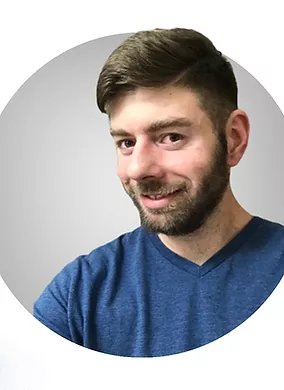 When you read Dalton Giesick's writing – his plays, poetry, and essays – you get the sense that this young man is a romantic at heart. Relationship themes and musings about friendships, family, waiting, and rising above difficult circumstances run through his work. His words also describe how deeply he feels about his family and his Christian faith. When speaking to Giesick in person, there is no doubt that this Arapahoe Community College (ACC) student takes his words seriously. As he answers questions, it's clear he cares about family, friendships, and faith just as passionately in real life as he does on the page.
Giesick knows something about difficult circumstances. When he was just eight years old, he experienced a traumatic and life-changing event – the death of his four-year-old brother. Giesick says he remembers waking up in his bedroom one night and seeing flashing emergency lights outside his house. He went to tell his mom and find his little brother, and realized something was very wrong. He didn't understand what was going on. His brother later died in the hospital, of respiratory failure. The explanation for the unexpected death was hard to understand, especially for an eight-year-old boy.
Giesick eventually wrote and self-published a memoir about his brother's short, special life. Brotherly Love earned a Gold Seal of Literary Excellence from the Christian Choice Book Awards. Giesick says he'd like to go back and revisit it now that he's a bit older and has taken more writing classes.
These days, Giesick's favorite thing to do in his free time is to hang out with friends and family. He says that's when he most feels like himself, especially when he's with his friend Cody, whom he's known since high school. He is very fond of his grandparents, and remembers a meaningful time when he took his grandmother on a two-day extravaganza of Denver and Colorado landmarks, because those sights were on her "bucket list". They took the light rail, went to the Botanical Gardens, and visited the massive Denver Central Library, among other attractions. Later on in the adventure, they took a ride on the Rio Gorge Train and had dinner onboard. How did this adventure come about? Giesick's grandmother would hear some of the things her family members were doing, and tell them, "Next time, take me!"
The adventure was special, and it didn't cost a lot to find that happiness – they were savvy and looked for free days for some of the attractions. This tracks with what Giesick says about money – when asked what he would do with a spare hundred dollars if he had it, he reluctantly answers, "Probably travel."  But overall, he says, "I'm more of a saver." He'd like to travel to Canada, and if he could live anywhere in the world, he'd choose Prince Edward Island. It's inexpensive to live there, he says, plus he's a fan of the Anne of Green Gables books and films, which are set there.
Giesick has an easy-going demeanor in person, but some things bother him a lot. "Nail clipping in public" is his worst pet peeve, he says with a shudder. He also doesn't like when people are sloppy and don't clean up after themselves.
He looks forward to Christmas, which is his favorite holiday. Why? Again, it comes down to being with people who are special to him. First, relatives will plan and chat on Facebook about meals and activities. Then, "We go back to Kansas and see family."