Derek Chauvin found guilty of all charges in the death of George Floyd
Derek Chauvin has been found guilty in the killing of George Floyd. The jury deliberated for almost 11 hours before reaching the final decision. The trial lasted just over three weeks and the jury went into deliberation after the prosecution made their closing statements on Monday, April 19. The death of George Floyd sparked hundreds of worldwide protests to speak out against police brutality and advocate for police reform in the summer of 2020. Chauvin was seen on camera kneeling on George Floyds' neck for nine minutes and 29 seconds on May 25, 2020. A small percentage of the protests ended in riots and looting. In preparation for the verdict, many businesses have boarded up their stores and closed early. The Minnesota National Guard is also on standby in Minneapolis, with almost 200 citizen-soldiers ready to intervene in case protests get out of hand.
Chauvin faced, and was found guilty of, three charges that the jury deliberated on, the most serious being second-degree unintentional murder. He was also charged with third-degree murder, and second-degree manslaughter. Second-degree unintentional murder is defined in the Minnesota Statue 609.19 as a person who "causes the death of a human being without intent to effect the death of any person, while intentionally inflicting or attempting to inflict bodily harm upon the victim".
ACC Dean of Students, Javon Brame, held a Zoom support room for students and faculty to share their feelings after the verdict was read. The sentiment in the room displayed relief, but due to the private nature of the group, a direct quote was not able to be obtained.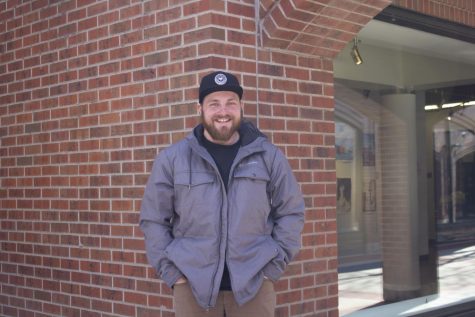 Jake Smith, Editor
Jake Smith is a second year Journalism student at ACC. He spent nine years in the U.S. Army where he was stationed in Georgia and Texas with deployments to Afghanistan and Eastern Europe. Jake grew up in Littleton and decided to attend...