2021 HRCA St.Patricks 5k Run-Presented By Living The Dream Brewing Company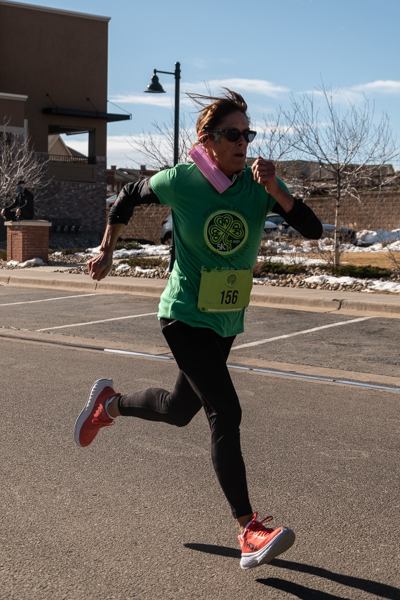 On March 20, Living the Dream Brewing Company hosted their annual St. Patrick's Day 5k in Highlands Ranch Town Center. The race was originally scheduled for March 13 but due to the severe snowstorm that took place that weekend, the race was postponed to the following week. Around four-hundred people from all over town grabbed their friends, family, running shoes, and their best Irish costumes to celebrate St. Patrick's Day with a festive 5k.
The run started on Dorchester Street in Town Center and went through the surrounding neighborhoods, along the Marcy Gulch Trail, past Fiddo's Field at Foothills Park and back to Town Center South. Along the course, a leprechaun had hidden a golden kettlebell and the first person who found it and brought it back to the finish line won $100.
In order to keep everyone safe and healthy, all racers, staff, vendors, and volunteers were required to wear a mask before and after the race. Staff had placed a 45-minuite start window so that participants were able to socially distance. During the race, runners were able to take off their masks but were required to put it back on after they had crossed the finish line.
Once the participants crossed the finish line there were able to grab a beer provided by Living the Dream Brewing Company and a free pancake breakfast while they enjoyed some live entertainment. Once everyone had completed the race the results were given, and first place went to 14-year-old Benjamin Anderson with a time of 17 minutes and 6 seconds. Jack Chambers received second place with a time of 18 minutes and 12 seconds and Sam Shusterman in third with 18 minutes and 53 seconds.
The Living the Dream Brewing Company's St. Patrick's Day 5k was a blast for all ages and a great way to get out and enjoy the warm spring weather and celebrate St. Patrick's Day!
You can view the full results of the 2021 HRCA St. Patrick's Day 5k here.