What you need to know about Multiple Sclerosis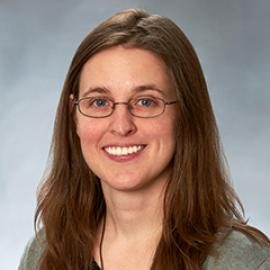 Contrary to the common misconception that Multiple Sclerosis primarily affects older people, most of the nearly one million Americans with MS are diagnosed between 20 and 40 years old. March, MS Awareness Month, provides a great opportunity to dispel misconceptions and become educated supporters of the MS community. 
The National Multiple Sclerosis Society defines MS as "an unpredictable disease of the central nervous system that disrupts the flow of information within the brain, and between the body and brain." In an interview via Zoom, Arapahoe Community College Disability Access Services Specialist, Anna Berger, clarifies what this definition means and sorts out fact from fiction in regards to MS.  
Misconception: Outward appearance reflects health 
Berger explains that many of the most prevalent and debilitating MS symptoms are invisible to others. Fatigue, vision issues, cognitive changes and mood fluctuations, all symptoms that may be unperceivable to those around them, can be a heavy burden to the person experiencing the symptoms. It is important not to make assumptions about someone's disabilities or about what they are currently experiencing.  
Misconception: MS symptoms are only physical 
Mood fluctuation, depression and anxiety, all commonly experienced by people with MS, appear to be caused by a combination of neurological changes and the additional stress of the disease. 
"It's not uncommon for there to be both physical and mental components to a diagnosis," Berger says. "That goes double for people with MS, since it is something that has to do with the nervous system." 
Misconception: Symptoms are consistent and progressive 
MS symptoms vary not only from person to person, but from day to day—or even from hour to hour. Berger explains that MS causes damage to the protective coating of nerves. She compares the effects to a damaged electrical wire. 
"If you have an electronic with wires inside and you strip off the insulation on the wires, sometimes everything works fine," she says. "Other times the wires touch each other and things get messed up."  
This is one reason MS can cause someone who feels well one moment to experience spontaneous symptom flare–ups in the next moment. 
Accommodations 
Understanding why accommodations are made for students with challenges such as MS is a significant part of being an educated, supportive classmate. Berger says students should recognize accommodations are made because someone is facing an extra layer of difficulty.  
"Be sympathetic." Berger says. "Accommodations aren't advantages, they are adjustments to real barriers."  
MS is a challenging disease. Education and awareness can help create a more supportive environment for those facing the challenge. 
ACC students in need of accommodations for any reason should email Disability Access Services at  
[email protected] or call 303.797.5860 (voice/TTY). 
(if you have any photos, put them in this story and add captions)