The Importance of safety with the ACC student travel report form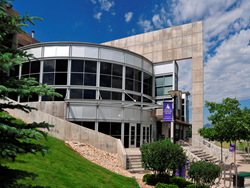 Prior to the start of the term, Arapahoe Community College (ACC) made the decision to maintain a spring break for Spring 2021. However, many other schools in Colorado and nationally canceled spring break.  ACC felt that the benefits of a mid-term break would be needed at this point of the semester.  To continue to manage the safety and health of students, faculty, and staff, ACC has established protocols related to COVID-19 including the daily screenings, reporting exposures and travel, physical distance requirements, cleaning protocols, and masks.
It is important for students to report international and domestic travel outside of Colorado if they are taking any in-person courses or are physically on campus for any reason and it is important for students to review the current CDC travel guidelines. Dr. Lisa Mayte Edwards, Vice President of Student Affairs, made a statement that "it is a form that we have been asking students who are in-person classes complete so that we may keep campus safe, if a student plans to travel to Florida for example, they complete the form."  She also stated that if they have an in-person class, they cannot come to campus until after waiting 14 days from when they return to Colorado.  The reason for these strict rules was because, "We don't want a student who traveled to a high COVID-19 location to come sit back in class with others and possibly expose others or instructors."
Students who are currently planning on traveling must remember to fill out the form, and will then be contacted by ACC's contact tracers, who will work out a plan with them. If this doesn't work, students can also call the Dean of Students office at 303.797.5730 if they have any challenges making arrangements.
To contact Lisa Mayte Edwards, she can be reached at: