Faces of ACC: Darcy Briggs
Darcy Briggs is the current Registrar/ Associate Dean of Enrollment services at Arapahoe Community College (ACC) in Littleton, CO. Her title comes with the responsibility of overseeing the offices and functions in charge of bringing students into the institution, such as graduation, admissions operations, registration, and First Year Experience to name a few. When asked how she got into a career in education, she answered simply with "I totally stumbled into it." She was working at a bank in Las Vegas when she learned of an opening at ACC in 2006. She recalls her experience with higher education and relates to the purpose she has for her position now, "I have never forgotten being that terrified college student driving two hours away from home and not knowing where to park," concluding, "if we can make things accessible for new students, then I'm doing my job."  
Briggs' favorite part of the job couldn't be limited to just one aspect. She values her experiences with students along with the staff members she works besides more than anything. When it comes to her students, she marvels the diversity of all those she gets to work with. Her colleagues are another favorite part of her job, and she appreciates the leniency leadership gives her to "build new things and develop new programs." If Briggs wanted you to know just one thing about her, it would be "that I take my job very seriously." She adds that, "when students choose a college or a university to attend those of us in leadership bear a great responsibility for the students." 
Outside of her career in education, Briggs has a particular soft spot for foster youth, where she works to improve academic situation and opportunity. Being a native of rural South Dakota, she is also particularly passionate about animals as well.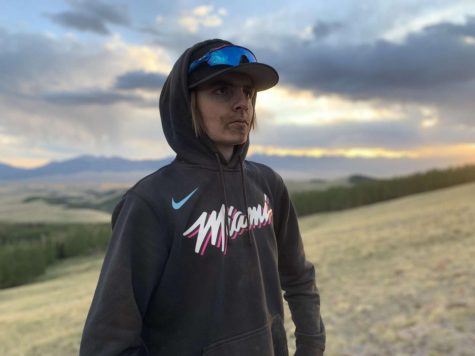 Cory Porter, Reporter
Cory Porter was born and raised on the Chesapeake Bay of Maryland. A sports fanatic with a passion for writing. While he enjoys all sports, baseball is his favorite. He moved to Colorado in 2016 with his family and has lived here ever...