Faces of ACC: Victoria Bobo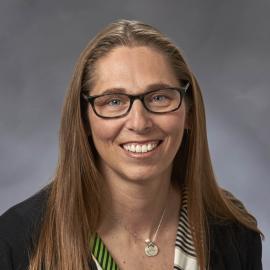 Victoria Bobo is the Associate Dean for Instructional Operations and Career and Technical Education (CTE) Director for Arapahoe Community College (ACC) in Littleton, Colorado. She has said that "I have the honor of serving as the college's Associate Dean for Instructional Operations." Her role encompasses oversight and coordination of many operational processes at the college, including publication of and updates to the Catalog, working with the team to build the course schedule each year, processing faculty and instructor payroll, publishing the College's academic plans for students, coordinating with customers (both internal and external) to reserve space on campus, scheduling courses in rooms on campus, helping Career and Technical Education (CTE) faculty and instructors with credentialing requirements to teach, overseeing CTE program approvals, and administration of the college's Perkins CTE grant funding each year. With this position, she said she feels that "I have a team of four talented individuals who do this work with me, and we are all pleased to be able to do what we do so that students can have a positive learning experience on campus!"
As for her time here at Arapahoe community college, she feels that she is really fortunate to be part of a talented, innovative, and diverse team at ACC. Following this, she said that "I love what I do because I get to be part of a community that is dedicated to helping others reach their educational and career goals."  She also really enjoys working with others from varied backgrounds and experiences to open doors to careers and education. Her time here at The ACC community has been incredibly welcoming, supportive, and is a place where students can have the best learning experience possible plus she is very grateful to be apart of this.
While at ACC, nomination for and participation that Victoria Boba has received includes
2018 Academic Management Institute
2017 CCCS Leadership Workshop
When she is not working, her favorite things to do are to play guitar, read, hike, walk my dogs, exercise regularly, and play games with her kids and fiancée. She has also stated that when the pandemic is finally over with. She is looking forward to a time when we can get out to enjoy time with others. Vicki is also planning to do some travel next year. Moreover, Vicki is looking forward to supporting our local restaurants and musicians in-person again soon!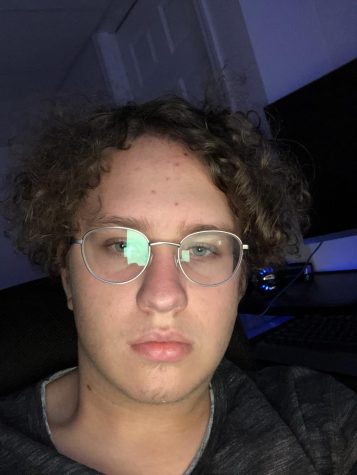 Antonio Cvjetkovic, Reporter
Tony is a first-year student at Arapaho Community College currently majoring in journalism and writing stories for The Arapaho Pinnacle.