How ACC Is Helping Students Destress Around Finals Time

Every year Arapahoe Community College provides a way for the students to destress around finals time. For example, in the past, professional therapy dogs would be brought into the library to give the students a much-needed break from studying. But now, because of COVID-19 most classes are online, so ACC has had to come up with some creative ideas to help out the students. Coordinator of Student Organizations and Wellness Program, Brian Bator says, "Understanding that "Zoom Fatigue" is real and something many of us are experiencing it didn't seem appropriate to transition our finals week activities into a virtual event. In order to still reach out and support our students, we offered a "Finals Care Package" to be mailed home with some goodies to help get folks through." ACC student, Jared Whitaker is dealing with the stress of finals by "taking short naps and spending my free with my family." Considering how stressful finals can be, it's great to see ACC giving students ways to de-stress.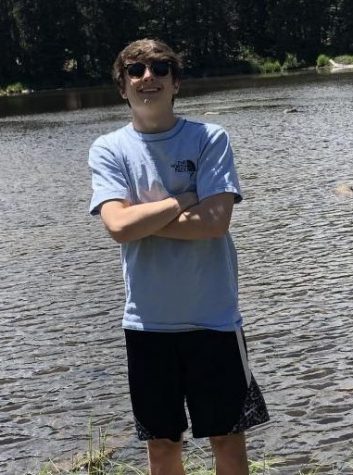 Daniel Tate, Reporter
Daniel Tate, 18, is a first-year college student attending Arapahoe Community College pursuing a journalism major, he has hopes of becoming a professional sports journalist. He has been a Colorado Native all his life, and he also enjoys...