Jena Griswold Testifies in Front of Congress on Fighting Election Misinformation
 On October 6th, Colorado Secretary of State, Jena Griswold appeared before the United States House of Representatives Subcommittee on Elections to testify against combating misinformation for the 2020 election. Due to the complications with Covid-19, this meeting took place virtually. 
In her statement, Griswold said, "When voters doubt the process, they are less likely to participate, which weakens the very nature of our democracy. The biggest threat facing our democracy right now is Americans losing faith that it works."
Griswold then mentions how foreign countries, primarily Russia, are hacking and leaking U.S voter registration data, and creating false information about the election. She then goes onto explain how Colorado will combat this. "I created the Rapid Response Election Security Cyber Unit, known as RESCU, to help combat misinformation and emerging cyber threats", Griswold said. Later, she explains how RESCU will implement a public outreach effort for Coloradans to "ignore the noise" and find information from trusted sources.
At the end of her statement, Griswold lists several proposals that she recommends Congress implements. She recommends Congress organize a commission with bipartisan representatives from state governments to make recommendations to make sure that whatever foreign tampering happened in 2016, doesn't happen again in 2020. Her next proposal is how Congress should give more funding to states for election cybersecurity and counterterrorism response. Her next request is that Congress should command the federal intelligence community to declassify foreign misinformation and form a bipartisan committee of state and federal representatives to make recommendations on the best way to release that kind of information to the public. Another suggestion she has is that Congress should consider legislation to fight against deep fakes, election misinformation, and foreign coordination. Her final recommendation is she would like Congress " to remove the artificial protections afforded to social media companies by Section 230 of the 1996 Communications Decency Act."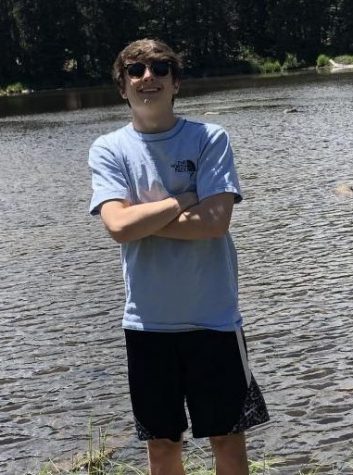 Daniel Tate, Reporter
Daniel Tate, 18, is a first-year college student attending Arapahoe Community College pursuing a journalism major, he has hopes of becoming a professional sports journalist. He has been a Colorado Native all his life, and he also enjoys...