Colorado Secretary of State Files Lawsuit Against United States Postal Service
On Sept. 12, 2020, Colorado Secretary of State Jena Griswold filed a lawsuit against the United States Postal Service over a pre-election mailer because the mailer included misinformation for Colorado voters. According to Griswold, "The mailer incorrectly asks that voters request a mail ballot 15 days before the election and return their ballots by mail at least seven days before the election. In Colorado, every registered voter is sent a ballot without having to make a request, and voters are urged to return ballots by mail sooner than seven days before the election."
Later in the day, Griswold tweets out, "We also filed a temporary restraining order against USPS. Their postcards containing wrong election info have been sitting in a warehouse in Denver, and they refuse to not send them. So we're asking a judge to stop them!" The judge granted the temporary restraining order that night. The restraining order will temporarily block USPS from mailing any additional cards to Colorado residents. But, according to the court filing, the mailer has already been sent to about 75 percent of Colorado addresses. The court filing also mentioned that 30 USPS employees spent 20 hours on September 12 trying to pull the rest of the mailers from the mail stream.
As of Sept. 18, 2020, the United States Postal Service and Jena Griswold have both agreed to abolish the mailer that was sent to Colorado residents. Griswold released a statement saying the terms of the agreement. "The terms of the settlement mandate that all reasonable effort be taken to remove all undelivered misleading mailers from the mail stream, and it requires collaboration between the Colorado Department of State and the USPS to make sure all future Postal Service communication includes correct information," said Griswold. According to the settlement from the federal court in Denver, the attorney general and the sec of state will now be able to preview all national media related to elections. With Griswold winning this case it's safe to say another mistake like this will never happen again.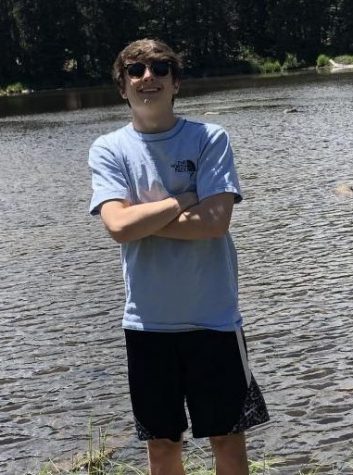 Daniel Tate, Reporter
Daniel Tate, 18, is a first-year college student attending Arapahoe Community College pursuing a journalism major, he has hopes of becoming a professional sports journalist. He has been a Colorado Native all his life, and he also enjoys...