ACC Campus During COVID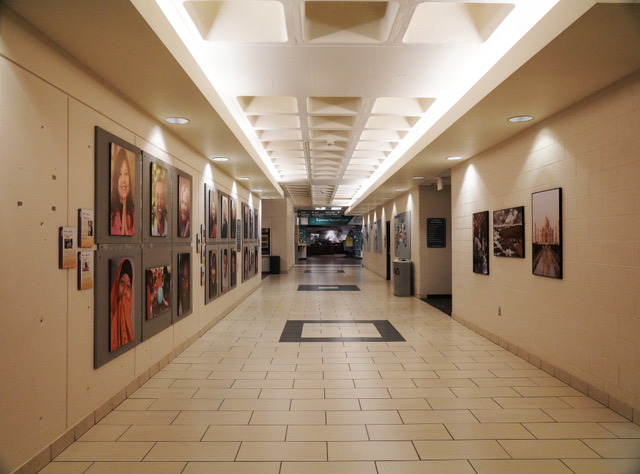 At Arapahoe Community College (ACC) on September 17th, students are few on the campus that was once packed before the pandemic struck. According to the Center for Disease Control, Covid-19 had been declared a pandemic on March 11, 2020.
Before and throughout this semester, ACC has implemented different health precautions to help keep students safe on campus. By every entrance, masks, hand sanitizer, and lanyards for student identification are provided at all times. Signage is posted throughout the buildings to promote health precautions. Furniture has been removed or blocked off in common areas, and a capacity limit of 10 people per area has been mandatory as well.  Covid-19 has had an effect not only on the campus itself but also on students and teachers. Social distancing and smaller class sizes have been put into effect and have changed the way learning is presented.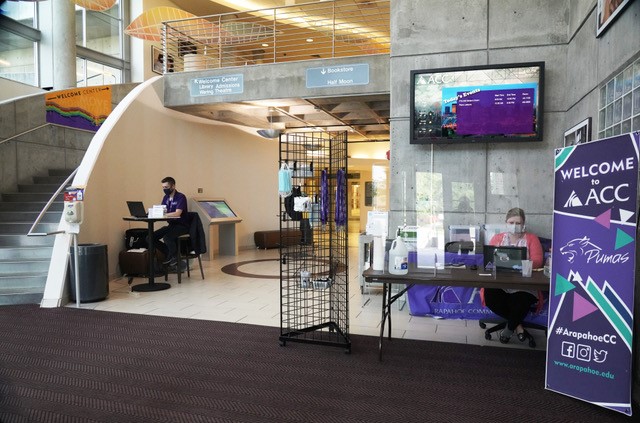 Rachel Newlon, an English professor at ACC, talked of how Covid-19 has changed her style of teaching. Her class sizes have gone down from about 23 students to about 7 or 8 students in split classes. In her classes before the pandemic, Newlon had a large amount of collaborative work between students. Because of social distancing, she has had to get rid of student peer work.
On top of that, the more personal writing experience Newlon shared with her students has been disrupted. She said, "The writing process is so personal to people that when you're shouting across the room at each other, it doesn't have that private nature to it anymore."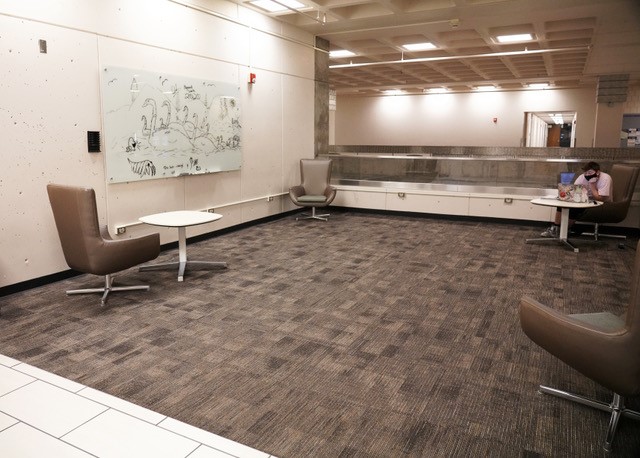 Newlon explained that the students she interacts with are more anxious with online learning. She has had to give more guidance to her students and has even had students from other classes email her for help as well. Different types of classes have been available for students, such as hybrid (in-person and online) or completely remote. Classes, students, and teachers have had to move with the ebb and flow of this tough time. As the pandemic shifts, ACC has proven to adapt and thrive with it.