Is the Pandemic Creating a Different Health Crisis?
Many people spend a great deal of effort and energy trying to avoid change. Whether it's starting a new job, getting fired from a job, the end of a relationship, or a loss of a friend. With the introduction of stay-at-home orders, now safe-at-home, issued due to COVID-19, change was unavoidable.
On March 5, 2020, Gov. Jared Polis announced the first, second positive case in Colorado. With only a few days passing, on March 10, Polis declared a state of emergency and after that the state slowly closed the mountains, bars, and restaurants until the state came under a "stay-at-home" order. That is when everyone's life changed. Responses to COVID-19 have created a physical barrier to protect themselves and other people. COVID-19 causes more severe disease than seasonal influenza. It is clear that this has created a huge health crisis around the world, but has it created a different health crisis in college students?
COVID-19 could be creating a tipping point for college students who were already dealing with any mental health issues. John Wilson, a faculty member at the University of Denver teaching liberal arts, and therapist for Lone Tree Therapy, says "COVID could create a "tipping point" in mental health in this country, leading us into a true mental health crisis.  The virus and the quarantine restrictions have taken people who were already under tremendous financial pressure."
Wilson talks about the issues that people are facing, "especially among people with hourly jobs. Many of these people couldn't afford health care, even before the current crisis."
There is big solidarity that the COVID-19 pandemic not only affects and changes physical health but also mental health and well-being. While awareness of mental health continues to grow and the stigma fades there are more students who want to talk about their struggles. Stressed, anxious students are looking for help. With this big change, the Chronicle of Higher Education came out with a report that explores the surging demand for mental health services. They say that "college students of all ages are more distressed than ever."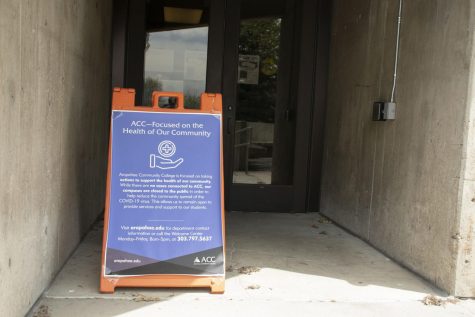 So, what is being done by colleges, specifically at Arapahoe Community College (ACC)? Are they providing enough help to keep students sane? The world was forced to change and people have been told to stay physically distant yet socially connected. As of April 26, 2020, there are 13,441 cases in Colorado and 680 deaths, mental health issues have increased. Because of social isolation, employment uncertainty, and with the anxiety of staying health of people around the world. While governments stay rightly focused on the physical effects of the pandemic, there is another crisis emerging.
There was a study done in Australia, France, Germany, New Zealand, Singapore, the UK, and the US. It was with around 2,000 employees at the end of March and early April 2020. According to a part of their research, "stress has increased for the vast majority of people since the COIVD-19 outbreak."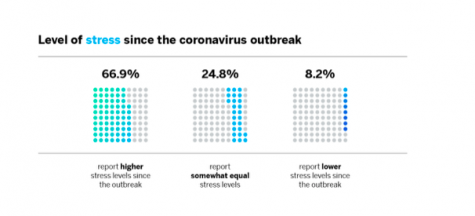 With most of the world under some restrictions, social isolation is one of the biggest mental health challenges. Here is a personal story of someone dealing with these changes. Sarah (not real name) lived life up in Wyoming and was attending the University of Wyoming. She is a 19-year-old college student, who personally sees her mental health go back and forth since this pandemic started. Before this self-isolation, she was a people-person and loved to hang out and be around her friends. She now has to adjust to living with her family in Colorado. While there were some benefits, she pointed out, "I have been able to put more of a focus on school, and think about myself a lot," which was something she was too busy for in Wyoming.
Sarah has been able to see her mood change a lot during this time and wants to get help for it. Before the pandemic, she has noticed her mood shift but because of this pandemic, she is able to notice it more. She says, "One thing that came to my mind was the thought of me having bipolar disorder because I just go through such highs and lows."
Sarah misses the interaction with others and fears that her social anxiety could get worse. With a lack of communication with the world, she has seen a difference in the way she acts and perceives interactions. "I am not 100% if I have bipolar depression/bipolar disorder, I just know that I want to try to talk to someone once I go back to Wyoming."
In a recent survey by McKinsey, 64% of those responding reported feeling depressed or anxious for reasons related to the coronavirus. And according to Psych Hub, they are getting more suicide calls through the hotlines. Specifically, in Colorado, "there was a 47% increase in calls, texts, and chats to the Colorado Crisis Service hotline and National Suicide Prevention Hotline," according to Camille Harding, state division director for Community Behavioral Health. Which is posted in an article by the Denver Post about the stresses of the pandemic affecting people who have a history of mental health and people who have never experienced it.
Kaiser Permanente made a special page for talking to loved ones about how you're feeling. FindYourWords is a dedicated source to guide those currently struggling or to help friends and family. This page focuses on ways how individuals can help one another and finding support during this time. There is also another page that includes ways to get help now.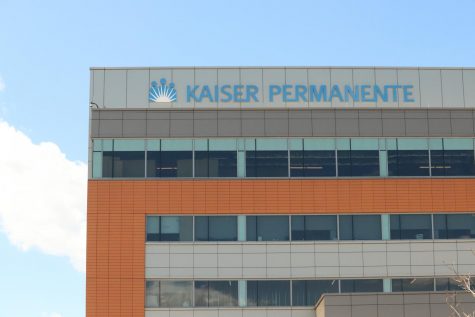 With the increasing stress that the world has gone through the last couple of months, it is hard to stop and take care of oneself.
There are so many resources out there that are there to help. There are ways to stay sane during this crazy time. Kaiser has also posted some wellness resources for those who need self-care tools, tips and activities. They have a section dedicated to steps people can take now in life. And this may look differently for others, however, they say "connecting with others who share similar experiences can be incredibly powerful." There are classes and support groups that are taught by trained instructors, to help strengthen relationships, cope with stress and more.
Aspen Daily News worked in collaboration with Mind Spring Health to inform members of the community dealing with anxieties and uncertainties of the coronavirus. Mind Springs Health and the CDC specifically express that people with "preexisting mental health conditions should continue with their treatment plans and keep an eye out for any new symptoms." Mind Springs says it is important to be present to try to notice changes within and around.
Not only is Kaiser realizing the importance of providing help for the world, but ACC has also created some resources for those who need it. The webinar series that the counseling services and dean of student's office have created, is a tool to help ACC students find ways to manage the stress that comes with the pandemic. During this time of quarantine and self-isolation, Jennifer Husum, Associate Dean of ACC, says "it can be very helpful to our health to continue to connect with others during this time." These webinars have been a variety of subjects, ranging from, how to control the mind for success, time management and managing mental health and anxiety.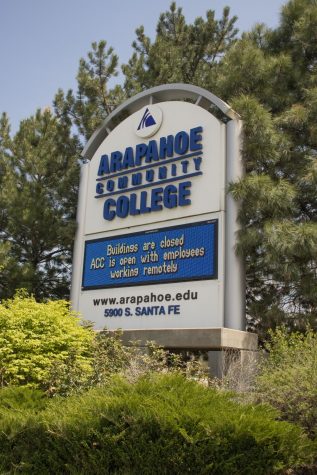 While those webinars help the students that were able to attend, there are still options to receive some help through teletherapy. The licensed therapist that work with ACC will help students figure out the best option to reach communication. There are eight free sessions available for ACC students who need to start conferencing with one of the therapists. Husum insists that "they are committed to not cutting students off from a resource they need."
If you are or someone you know is in immediate crisis, please reach out to:
All Health Network: (303)-730-8858
Colorado Crises Services Hotline 1-(844)-493-8255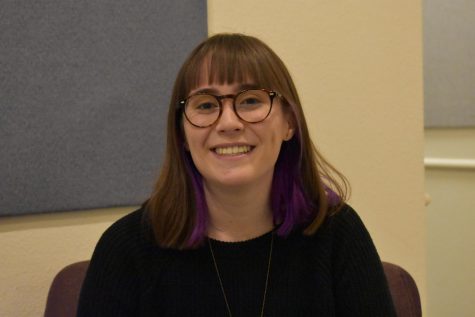 Cam Yarumian, Reporter/Photo Editor
Cameron is a California-born photographer based in Colorado. She moved to Colorado in the summer of 2016 and hopes to continue her passion for Photography where ever she travels to. She has slowly risen from taking senior photos to...