Preparing for Cinco de Mayo at Home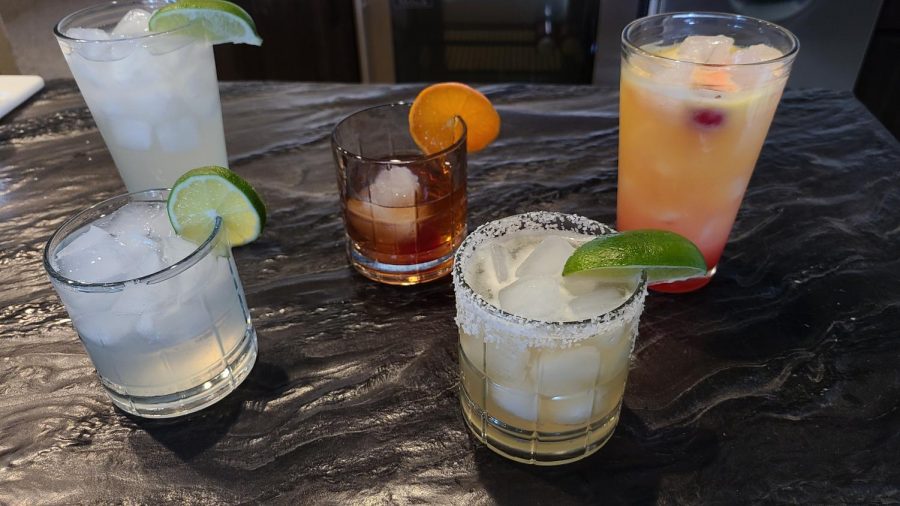 It really is a hard time in the world. Restaurants will be closed in Colorado until at least mid-May, which means finding a great Margarita for  Cinco de Mayo will be restricted to picking up drinks from to-go orders. However, there is a better way to celebrate: making come excellent Mexico-inspired drinks right at home! These easy recipes will guarantee a delicious and boozy Cinco de Mayo with some social distancing to keep you safe. And the best part is there is no need for a designated driver!
Margarita:
Arapahoe Pinnacle - via Lucas Miller
1 1/2 oz tequila
1 oz lime juice
1/2 oz orange liqueur
A margarita is a true staple when it comes to Mexican drinks. Is there anything better when paired with a delicious taco or some sizzling fajitas? Any orange liqeuer with work, such as triple sec. However, for a more remarkable flavor, Grand Marnier is highly recommended.
Directions: Use a lime wedge to prepare the edge of a glass for salt or sugar (optional). Twist the outside of the glass in the salt or sugar until sufficiently covered. Add the tequila of choice, lime juice (fresh or bottled), and orange liqueur of choice to a shaker or blender with ice and shake or blend for twenty seconds. Fill glass with ice, pour in the drink, garnish with a lime wedge and enjoy!
Tequila Sunrise*:

Arapahoe Pinnacle - via Lucas Miller
1 1/2 oz tequila
Orange juice
Splash of grenadine
There are fewer drinks more recognizable than the tequila sunrise. The delicate blending of red to orange creates a beautiful image of the sun rising over a relaxing morning on a beach in Cancun. Although this drink originated in California, there is no denying its Mexican influence.
Directions: Add tequila of choice and orange juice to a shaker with ice. Shake for twenty seconds. Add to a tall glass already filled with ice. Add a splash of grenadine and allow to settle on the bottom. Add a maraschino cherry and/or orange slice for garnish and enjoy!
*Can be made virgin: Substitute tequila for a citrus flavored soda. DO NOT SHAKE.
Paloma*:
Arapahoe Pinnacle - via Lucas Miller
1 1/2 oz tequila
Grapefruit soda
A paloma seems to be a drink most people have heard of but no one seems to know what goes into. This drink is wonderfully simple, refreshing, and offers a delicious flavor while being easy to make.
Directions: Add tequila of choice to a tall glass filled with ice. Top with grapefruit soda of choice. Add a lime wedge for garnish and enjoy!
*Can be made virgin: Substitute tequila for a splash of lime juice and a splash of fresh grapefruit juice.
Mezcal Mule:
Arapahoe Pinnacle - via Lucas Miller
2 oz mezcal
1 oz lime juice
Splash of ginger beer
Traditionally, a mule is a drink made with vodka. However, substituting the vodka with a liquor of choice will yield some magnificent results. Mules are easy to make, as there is no shaking or stirring involved. They are built right in the glass and ready to enjoy right after. Adding a variety of syrups can also add an extra layer of flavor.
Mezcal is very similar to tequila, but harbors a slightly smokey flavor. Mezcal also happens to be the national spirit of Mexico, although most people connect Mexico with tequila. Unlike tequila, which specifically comes from blue agave, mezcal can be made from any variety of agave.
Directions: Fill a glass or copper mug with ice. Add in the mezcal of choice. Add the lime juice. Top with ginger beer. Add a lime wheel as garnish and enjoy!
Mezcal Old Fashioned:
Arapahoe Pinnacle - via Lucas Miller
1 1/2 oz mezcal
1 brown sugar cube
2 dashes bitters
Splash of water
An old fashioned is one of the world's most recognizable bourbon cocktails. Served with orange and cherries, it's a staple among bourbon drinkers. Although an old fashioned has been simplified with flavored bitters, this is a more traditional approach to an old fashioned with sophisticated results.
Directions: Add sugar cube to a glass. Splash with four dashes of bitters (Angostura works very well) and some water. Muddle the sugar cube until a syrup is produced. Add the mezcal of choice and stir. Add the mix into a separate container. Add a giant ice cube or sphere, or fill the glass with ice if no giant trays are available. Return the cocktail to the glass and garnish with an orange wheel and cherry and enjoy!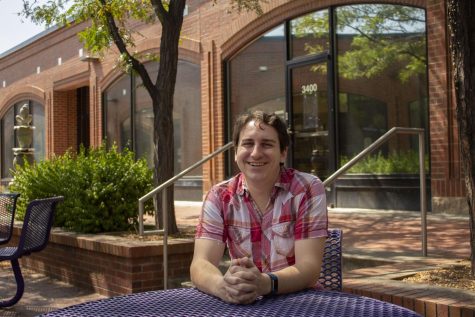 Lucas Miller, Editor in Chief
Lucas Miller is a student at ACC pursuing a path in journalism. Writing has been a passion of his since his youth, mostly enjoying telling fictional stories set in worlds of his own creation. He has lived half of his life overseas...