How is ACC Helping Those Who Need Mental Health Assistance?
Staying physically distant and socially connected is what we are now being told by health officials, professors, and psychologists. With the numbers rising throughout the world, and more people working from home, mental health struggles have increased. However, there are options for Arapahoe Community College (ACC) students that can help students cope and stay strong.
ACC wanted to provide skills and tools that could help them during this time. The counseling services and Dean of Student's office have presented a series of interactive webinars. They have already completed three episodes in the last couple of weeks. They wanted to have a place where people could stay socially connected. Jennifer Husum, Associate Dean of Equity and Compliance at ACC, stated in an interview, "I believe this series is important the topics have been quite relevant to the struggles that everyone is experiencing during this time of quarantine and social isolation. And it can be very helpful to our health to continue to connect with others during this time." Husum oversees the counseling staff at ACC and has been the Associate Dean since January 2016 but has been working at ACC since January 2011.
The first three were about self-care strategies, managing your mental health and managing anxiety. The webinars ran through Zoom and or Webex, they had ACC's mental health therapist present 30-40 minutes of information. Students were able to use the chat feature to ask questions at the end or to comment about something a presenter talked about. In the last three seminars, they've had 15-25 participants. Husum said the main struggle when using this new medium is, "Technology always has limitations, it is hard to gauge participation and engagement when you can't see an audience."
The webinar is a new tool to look into because they have more episodes planned that will share strategies for keeping your spirits up and maintaining healthy elements of time management and wellness:
Episode 5: Mindset for Success on Thursday, April 16 at 12 pm
Episode 6: Time Management for Procrastinators on Tuesday, April 21 at 2:30 pm
Not only are webinars available for students, but ACC is also offering telehealth options. The counseling staff includes three licensed therapists and eight free sessions. Counseling is not typically available for immediate appointments. They generally can get a student an appointment with one of the therapists in less than a week. The therapist will work directly with the student to decide what kind of conferencing platform they are comfortable with.
If students use all eight-session, Husum stated that "the therapist work with them to transition to a community mental health resource or a more local therapist." According to an annual report, on average students use about 3-4 sessions. "We are committed to not cutting students off from a resource they need."
Students can make an appointment by contacting the Student Engagement Center at 303.797.5730 or [email protected].
If a student is in immediate crisis, ACCs COVID-19 information page refers them to:
All Health Network » 303.730.8858
Colorado Crises Services Hotline » 1.844.493.8255
"The ACC Dean of Students Office is dedicated to helping students find their success and to support students with a variety of resources and services to help make that possible, counseling is just one of those great resources. If a student is struggling, reach out! We will help however we can," affirms Husum.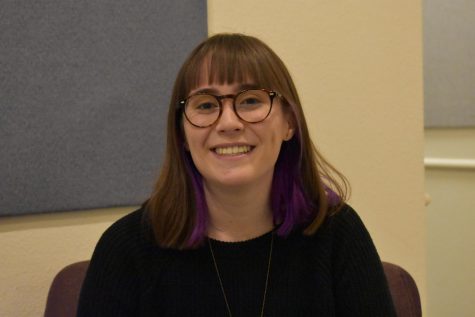 Cam Yarumian, Reporter/Photo Editor
Cameron is a California-born photographer based in Colorado. She moved to Colorado in the summer of 2016 and hopes to continue her passion for Photography where ever she travels to. She has slowly risen from taking senior photos to...