ACC and Coronavirus
How ACC is taking the fight to COVID-19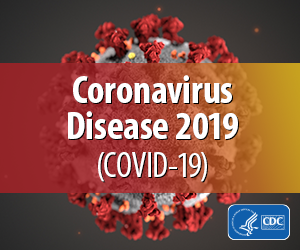 Arapahoe Community College has issued a travel and isolation guide in the wake of Spring Break and the spread of COVID-19. As of Mar. 12th, 2020 no ACC students have been reported to have contracted the virus. However, if students are planning to travel out of state or country for Spring Break, be sure to do research on the location that you will be visiting. Many places are banning gatherings of 250+ people. The school is strongly advising anyone from spending time in a Level Two or a Level Three country. If you think you have been exposed to the virus, be sure to follow the steps in the e-mail sent by the administration. If a student feels the need to isolate or they have been exposed, please fill out this form and send it in to the school.
The school is asking that you fill out this form if you plan on traveling to one of the countries listed above. If a student travels to a country with restriction, takes a cruise, or goes to a country in a state of emergency, they will be asked to self-quarantine for a period of time recommended by the CDC. The school is currently working out how to provide alternatives to education to make sure students can continue their classes without having to call this semester a wash. ACC has just announced that all face-to-face instruction will cease until further notice. ACC is the next of many colleges all over the country switching to an online format due to the outbreak. Some students feel this will hinder their education. ACC student, Hannah Raemer says, "I choose not to do online classes because it's not an effective method of learning for me. Being forced into online courses negatively impacts my ability to do my best academically." Other Colorado schools who are doing this include Metropolitan State University, Colorado State University and The University of Colorado at Boulder.
COVID-19 is affecting events all over the world. The Olympics are in danger of being postponed, and soccer leagues all over Europe are being nixed for the season. Specifically in the United States, the NBA and the NHL seasons has been suspended indefinitely. The NFL is figuring out how to hold the annual draft without any fans in attendance. The NCAA March Madness tournament is in danger of being cancelled as all of the play in tournaments have already been cancelled, and the MLB's opening day is in serious jeopardy. Two NBA players, Donovan Mitchell and Rudy Gobert, were confirmed on Mar. 11th, 2020, to have contracted the virus and every team who has had firsthand, secondary or even tertiary contact with the Utah Jazz in the last two weeks are being told to self-isolate. One of the biggest music festivals in the U.S., Coachella, has been cancelled as well.
The amount of events being shut down and the precautions everyone is taking, makes one thing clear; stay out of large crowds if it's feasible. It appears that ACC is doing everything it can to get ahead of the virus. Colorado is in a good position to be proactive rather than reactive and the school is taking every step necessary to be on the offensive.