March is Women's History Month
Women's History Month is a celebration of women's contributions to society, history, and culture. This month has been observed annually in the United States since 1987. Women's History Month is celebrated to devote a month to reflect on the overlooked addition of women to the History of the United States.
March 8, was International Women's Day. It is a global celebration of the political and social achievements of women. This day first took place on March 8, 1911. The United Nations has sponsored this day since 1975. They want to recognize the fact that, "fundamental freedoms require the active participation, equality and development of women; and to acknowledge the contribution of women to the strengthening of international peace and security."
The National Women's History Alliance selects and publishes the yearly theme. The 2020 theme is, "Valiant Women of the Vote." This theme honors the women who fought to win suffrage for women, and for the women who continue to fight for the voting rights of others. It is for the remembrance of the 19th Amendment.
All around the country, states are getting together to honor this month and the impact it has had. In Cambridge, MA, Mount Auburn staff and Docents will share stories of the women who they most admire for a Women's History Walk on March 28. And in Indianapolis, IN, the Historic Propylarum as the Women of Impact learn about Indiana's role in the passage of the 19th Amendment on March 11.
Colorado is supporting this month with Bags, Bubbles, and Blooms, hosted by Amore Fiori Flowers & Gifts on March 12. This event is partnering with Dress for Success, it is going to be a give-back event celebrating women. Also, on March 26, Microsoft Corporation is having an event that will give people an opportunity to network with women in technology. On March 25, ACC is hosting the annual Women in Leadership Luncheon. The event will be interactive and you will learn about the experiences of female leaders in specific academic pathways.
History allows people to understand who they are, but when they don't know their own history their strength and aspirations fade instantly.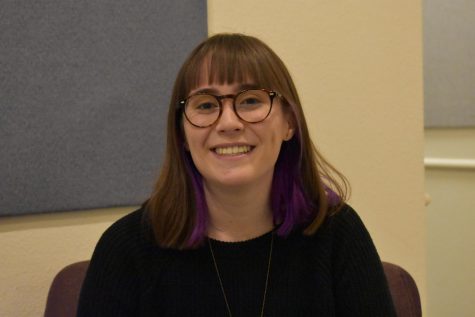 Cam Yarumian, Reporter/Photo Editor
Cameron is a California-born photographer based in Colorado. She moved to Colorado in the summer of 2016 and hopes to continue her passion for Photography where ever she travels to. She has slowly risen from taking senior photos to...