What Happens at a Parker City Council Meeting
On Tuesday, Feb. 18, 2020, the town of Parker had its bi-monthly council meeting. The process of a city council meeting is not what you see on Parks and Recreation, the NBC sitcom. Even though it's not as absurd as the show, it does have a purpose. The town of Parker council meeting only lasted 30 minutes. It included a special presentation by Senator Smallwood, public comments, reports and other agenda items.
Senator Smallwood is an American business consultant and politician elected to the Colorado Senate in 2016. He represents State Senate District 4 in Douglas County which includes the communities of Castle Rock, Larkspur, Parker, Franktown, and Castle Pines. Smallwood briefly talked about his observations from listening to the Governor talk about the state address that he believed were important. "Regardless of party can get behind." Issues such as school safety, desire to fix Colorado's transportation issues, more funding for education, building a larger reserve for the state and lowering the state's income tax.
Mayor Pro Tem, John Diak, and council member Joshua Rivero asked him where they say the money for fixing the transportation issue. In which, Smallwood replied that both sides of the aisle want to see money for transportation, and on "my side [republican] want to see it from existing funds, while on the other side [democratic] wants to find it in alternative revenue streams."
There was only one comment made and it was by Diane Roth Commission Chair for the Cultural and Scientific Commission. She introduced two new staff members, Alexis Watts and Annie Day, who are both new to Parker. The Commission's mission is to implement and participate in providing opportunities for the cultural and scientific experiences for the community of Parker.
Then the members went over the consent agenda, consent agenda items are considered to be routine and will be enacted by one motion and vote. All of the ordinances were passed. Jamie Wynn, Town Attorney, read the second reading for Ordinance NO. 5.06.43. That is a bill concerning the legal age for tobacco or vapor products. The reason for this ordinance is so that Parker is in follow with the state. Then the meeting was adjourned.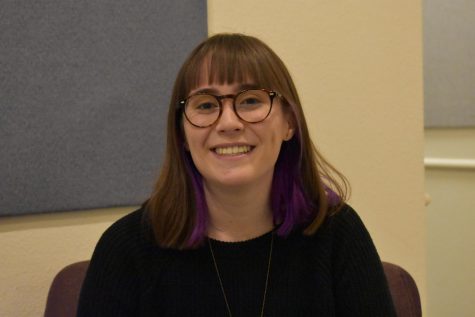 Cam Yarumian, Reporter/Photo Editor
Cameron is a California-born photographer based in Colorado. She moved to Colorado in the summer of 2016 and hopes to continue her passion for Photography where ever she travels to. She has slowly risen from taking senior photos to...