Meet ACC's New Dean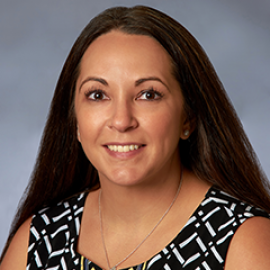 This year Arapahoe Community College gained a new Dean of Communication, Humanities, Arts, and Design. The new dean is Danielle Staples, a long-time faculty member of ACC who worked hard to get where she is now at the college.
Staples started out as part-time math instructor at ACC in 2011 and became full-time in 2013. She then got promoted to Department Chair and did that for a few years before applying to become the dean. As dean, Staples is involved heavily with student life and the faculty. "Students always have a fun story, I really like getting to know them on a personal level and helping where I can." Staples said.
Even though Staples is already the dean, that hasn't stopped her from furthering her own education. She currently has her Bachelor's degree in Math Education, her Master's degree in Education, Curriculum and Instruction, as well as finishing up her dissertation to get her Doctorate's in Higher Education Leadership. "If students are having trouble in any way, it could be personal or with classes, you're an outlet for them to go to and seek help and guidance." she said when asked about her duties as the dean.
Another part of Staples duties in her new position is helping to build new programs for the college that will attract students.
ACC's newest program offered is Mechatronics, which is where students will work with large scale robotics and electronics. "If you can think about Amazon and having a robot select pieces of whatever people are buying at the moment and packaging them up, we are teaching people how to program and wire those robotic arms so that they can work in industry" Staples said when explaining what the new program is.
Another program that Staples has plans to create is an Associates of Fine Arts degree so that students can either be ready to be a professional artist or transfer to a four-year college to further their knowledge.
Staples attends many of the events at ACC in order to connect with the students and faculty such as the Scary Story Contest and art show that showcased work from the Colorado School of the Blind where you could touch their art."If you don't think your grade was correct, put together a professional and reasonable response as to why you think it needs a reconsideration.". Staples said as helpful advice for students. Staples also mentions "Don't be afraid to ask for help, that tends to be the hardest part. Not even knowing that you need the help but being brave enough to go get it."