Youthful Warriors
How is American Ninja Warrior Impacting our Children?
Walking into Ninja Nation, a popular new obstacle course gym, you can't help but wonder if you've stumbled into a nine year old's birthday party. The echoes of excited laughter that emanate from this warehouse-sized emporium of athleticism; accompanied by daredevil children throwing themselves off of massive structures on to crash pads, is all synonymous with what you might witness at a place like Chuck E. Cheese.
But Ninja Nation and other gyms that cater to the growing trend of American Ninja Warrior are very far from the ski ball and ball pits you might find at other play-places.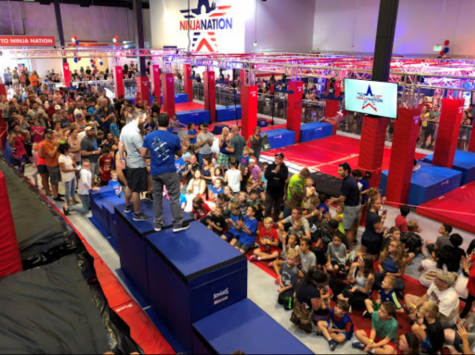 When it comes to popular culture, people have always viewed those with incredible physical capabilities as special. They tune in, travel far to watch them compete against others of the same physical prowess or to heroically defeat a situation that they feel is difficult.
This category of entertainment is most famously recognized in ancient Rome. Gladiators face off against each other in perilous bouts within a wide arena for the public's viewing pleasure. Thousands of years after such barbaric styles of combat, we continue the tradition with televised sports like WWE wrestling, professional football and the most recent addition to intense physical sports, American Ninja Warrior.
Though American Ninja Warrior (ANW) can't be directly compared to the tenacity of pro wrestling, or the raw athleticism of football. The intense display of physical feats gets the blood boiling all the same way.
That being said, it is attracting an audience that one might consider impressionable; obviously, the children. But with the rise in popularity of such a "sport" the question arises: how does this impact the youth?
To dissect the newfound world obstacle course culture, we must first know where it originated.
Like many US trends, ANW came from overseas. In 1997 Tokyo, Japan produced a new kind of game show, thereby giving rise to the most competitive obstacle course ever erected.
They then allowed one-hundred average, working-class adults to attempt to conquer it. This juggernaut of a television show deployed the use of four stages, each more difficult than the last. The title of such a program was called Sasuke (sos-kay) which translates to "ninja warrior".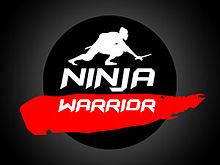 In 2006, Sasuke gained so much popularly that they started broadcasting reruns of the program with English subtitles, as well as an English-speaking announcer on the television network G4 (a video game network that aired on American television). During this time, viewership of Sasuke (now titled "Ninja Warrior" for American audiences) skyrocketed, to the point that in 2007 the network decided to hold The American Ninja Challenge.
This challenge consisted of a handful of US-based athletes competing for a spot on the actual Sasuke in Tokyo Japan. Two years later, G4 hosted the very first season of American Ninja Warrior. Unfortunately the network collapsed due to low ratings on its other programs, and in 2014 NBC bought the rights to the show, thereby propelling it to a national audience.
ANW has come a long way from its humble roots. To be a contestant, you don't just need to be an incredible athlete like when it first started, but also have a compelling story and be charismatic enough to bring in viewership. This wholesome level of entertainment NBC goes for draws a family-oriented crowd, thereby exposing kids to this genre of obstacle course based entertainment.
The general audience of ANW when it first broadcasted in the US was adults 18-49, according to Neilson Company Until season 10 of the series no one under 21 could even compete. This proves that ANW, when first starting off, was geared towards adults. So what changed?
Over the various seasons of the show's run, more and more children have been wanting to join the ranks of American Ninja Warrior. So much so that businesses such as gymnastics gyms have started having "Ninja Night;" this consists of setting up ANW themed obstacles and racing to see who finishes first.
Events like Ninja Night have recently grown so popular that there are now entire gyms dedicated to the sport. Lorin Ball, ANW competitor and owner of Flow Vault Gym, started off hosting ninja nights at the various gymnastics gym he worked for. Ball explained that the popularity of Ninja Night is what drove him to open his own facility that specializes in such things.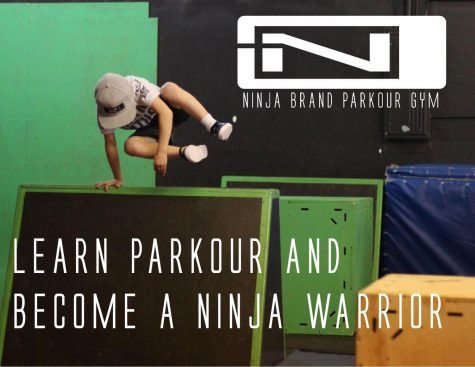 Other gyms that specialize in ANW training are Ninja Intensity in Castle Rock Colo. And Warrior Playground in Longmont Colo.
When asked about the growing popularity of obstacle racing amongst kids in his gym, John Maul, owner and head coach of Ninja Intensity expressed that when he first opened his doors he and his team offered three Ninja Warrior courses (two for kids and one for adults). Today Ninja Intensity offers roughly twenty-five courses for kids, and still just one for adults.
The show itself has picked up on this vibe as well. In recent years they have lowered the age of its competitors from its original 21, down to 19. Though this isn't a big drop, it does open doors to a whole new generation of athletes; the ones who grew up idolizing the show and have trained at these gyms.
But not everyone is completely on board for this kid's craze of obstacle course racing. Sam Banola, Owner and instructor of Warrior Playground remembers a time when it was solely adults training to compete for national glory. He explained that even though he adores his younger competitors and strives to make them stronger, he likes to offset the "Chuck E. Cheese" feel by still holding more adult training courses than your average ninja gym.
But in the end, after visiting these gyms, talking to the owners and seeing these kids play, one thing has become clear: This is good for them.
One child athlete, in particular, is taking full advantage of the newfound sports craze and is utilizing it to its fullest.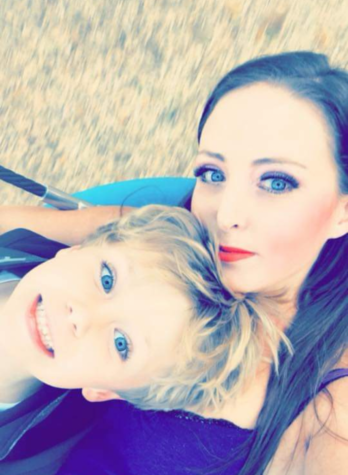 Owyn Lee is a seven-year-old ANW superfan that was also diagnosed with Autism at a very young age. "Owyn was autistic nonverbal until he was five.  I've gotten him a lot of therapy. So, at times now he can seem like a normal child if he's in a comfortable environment" says his mother, Gina Desmond
Desmond explains her son's behavioral mannerisms by comparing him to Dustin Hoffman's character in the 1988 movie, "Rain Man."
"You could drop 876 toothpicks on the ground and he would know the number instantly. But Owyn's autism prevents him from being able to access those things.  They are incredibly smart but don't know how to apply it. But even though he's incredibly smart, he doesn't process things like most people would."
Because of his autism, Lee doesn't excel in the style of traditional learning that one might find in a classroom. This has resulted in low self-esteem when for him when it comes to school and other academics.
"His life isn't easy." says Desmond. "He's had to go through more at age 7 than most will ever have to. So, sports give him the confidence to do so and to still achieve his dreams.  With ninja warrior it's been really inspiring for Owyn to see all the stories of people and how far they have had to go to get somewhere. People with disabilities especially make him push through and believe he can do it."
The "overcoming life's obstacles" theme that ANW has become so famous for has attracted an audience much like Lee and his mother. It not only shows off extreme athletic abilities, but also the ability to fight back with life's struggles.
"With autism you can't tell a kid "you can do anything". They have to see examples and real life struggles to understand things.  And that's what ANW does for him." states Desmond.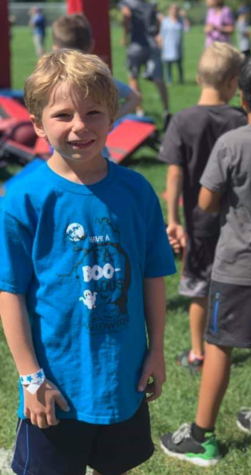 The impact of being exposed to American Ninja Warrior is, obviously positive. The team-building experiences they form through group activities help improve social skills. The general strength training and body awareness that comes from the ninja courses are all good things for kids to develop, regardless of ability.
Since Lee has gotten into the culture of ANW his social skills have developed and he has learned to make friends. Seeing himself preform like a ninja warrior has also helped his confidence tremendously, says his mother. One day he hopes to compete on the competition designed for kids, American Ninja Warrior Junior.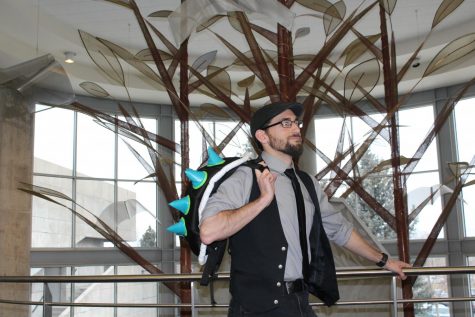 Dylan Boxer, Entertainment and Culture Editor
A veteran to the Arapahoe Pinnacle, editor Dylan Boxer is known for his quick wit and lightheartedness within the publication. When his not writing you can usually find him outside on his long-board or inside working on his next cosplay....