How Colorado Helps Their Homeless Pets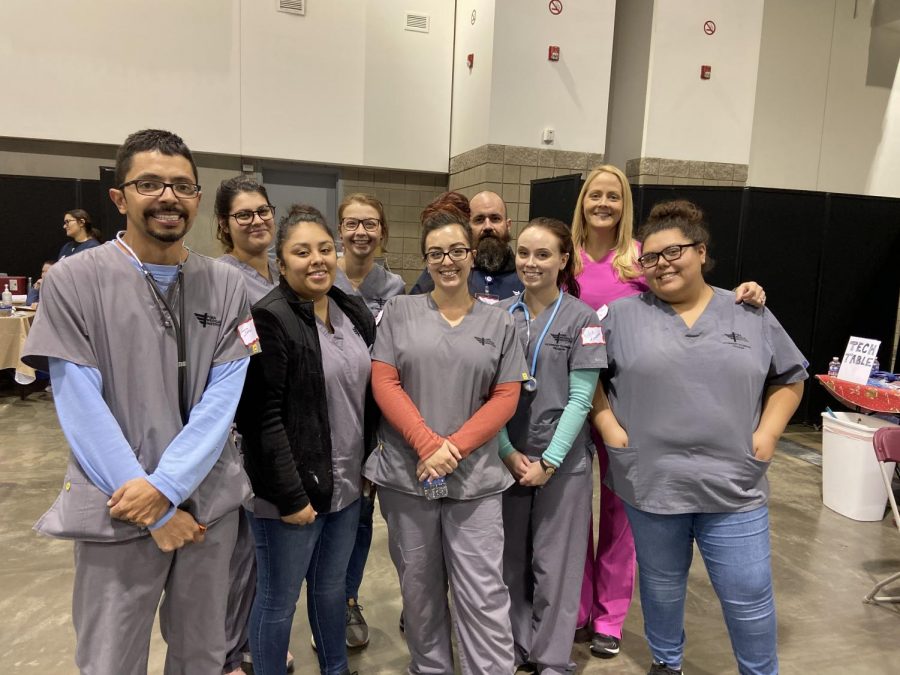 On Oct. 10, 2019, Project Homeless Connect was held at the Colorado Convention Center (CCC). The CCC was packed with volunteers and guests who were conversing and helping. One of the many sections at the event was called "pet care", this is where the organizations Colorado Pet Pantry and Peace Love and Paws volunteered their time.
Jamie Parish-Evans, the lead volunteer, worked with Colorado Pet Pantry to give pet food to those in need. At the event, Parish-Evans was giving out small amounts of pet food and treats, along with information about their monthly pet food bank.
People are allowed to come every other month to collect food, and the volunteers give them an appropriate amount of dog food depending on the size of the dog. Colorado Pet Pantry doesn't only offer food, they also offer treats, collars, leashes, and other accessories a person's pet might need.
According to Colorado Pet Pantry's flyer from the event, their mission is to "feed hungry pets, allowing families to increase their ability to care for pets with the goal of keeping pets in their loving homes."
"When people are in need, I like the concept that we help people who are having to give up their animals because they temporarily can't feed them due to hard times; so, they don't have to let that animal go to the shelter, and they can feed them," Parish-Evans said.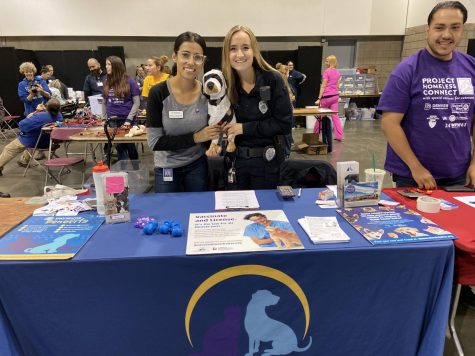 The other vendor, Peace Love and Paws provided veterinary care such as vaccines and wellness exams. Kate Arnold, veterinary technician and veterinary program director at Pima Medical Institute, volunteered with Peace Love and Paws performing veterinary care.
Peace Love and Paws also participates in monthly clinics the first Thursday of every month at Saint Barnabas Church that offers exams, vaccines, micro-chipping, heartworm medication, minor medical treatments, and nail trims. "My favorite part about doing this is all the people we meet and getting to know them, especially the ones that come to our regular clinic and how well they take care of their pets usually more than they take care of themselves." Arnold said when asked what her favorite part of volunteering was.
Both organizations run solely on donations, and people can either donate directly to the organizations, online on their websites or Facebooks.
Pima Medical Institute also takes donations for Peace Love and Paws and Colorado Pet Pantry takes supplies for donations. Peace Love and Paws takes volunteers with veterinary backgrounds and also without for those who want to help with check-in. The pet care section of Project Homeless Connect had attracted a lot of different types of breeds of both dogs and cats, and both organizations were efficient in getting everyone taken care of.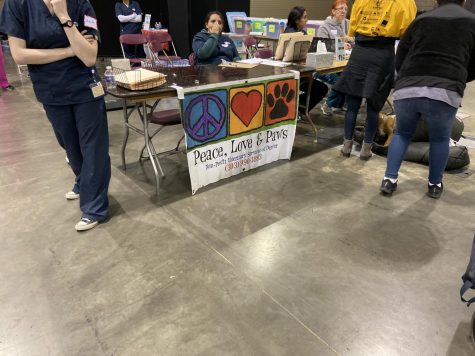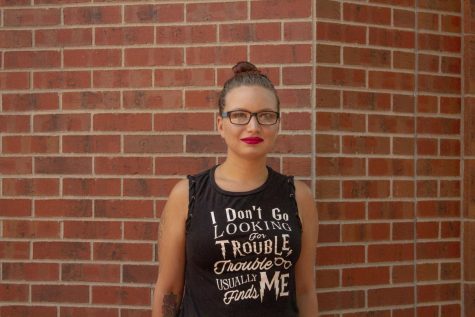 Miranda Riley, Reporter
Miranda is a journalism major who enjoys writing poetry, local news and short stories. In her free time she likes to train and groom dogs.