Fighting Denver Food Deserts at Buen Provecho!
On Saturday, Sept. 21, 2019,  ReVision hosted it's second annual Buen Provecho. The purpose of the evening was to share a delicious meal and learn more about what ReVision is doing in the Denver neighborhood of Westwood, as well as hearing stories of immigrants empowering others.
The featured chefs on this special night were chef Dana Rodriguez, Edwin Sandoval, Gustavo Mejia, Jose Avila, Andrea Murdoch, Matilde Garcia, Damaris Ronkanen, Sherif Villa Cruz, and Ocean Lopez. Each chef contributing to the evening with small plate appetizers motivated by their cultures that began at the site of RISE Westwood near the urban farm-Nuestra Granja, a 2/3 acre urban farm.
The dinner was held in La Cocina, a 750 square foot educational space that hosts community led nutrition and cooking education for Westwood residents, with guests including council members and donors. Meals were served in a family style setting with plates being passed around among guests at each table. Each chef had a moment to tell their personal stories about their passion for the organization and what they do. Three of the chefs will have a permanent residence starting in the month of September in La Cocina to host classes, events, pop-ups. The Buen Provecho event was filled with warmth, amazing food and stories of resilience. It was surely a night to remember.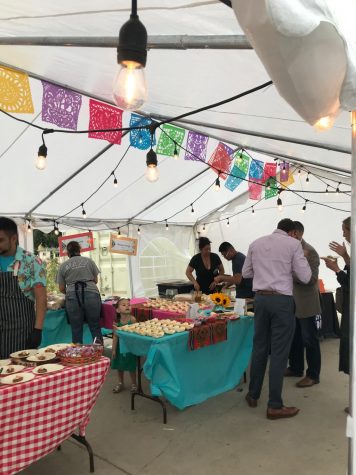 About 23.5 million people in the United States live in food deserts. A food desert is a geographic area where there is limited access to nutritional food, especially fruits and vegetables, usually not in walking distances, and require cars to get to. In 2007, ReVision set out to make a change in the Westwood, a food desert in a marginalized community with 81% of its residents identifying as Latinos.
ReVision's mission statement is: "To work with people in economically marginalized neighborhoods to develop resident leaders, cultivate community food systems, and create an economy owned by the community."
ReVision has several programs it implements into the community to educate, empower, and help the community provide for each other. These programs include Re:Farm, a program that trains community members to become resident leaders, helping them to engage other members of the community to grow food in household yards.
Re:Unite is a program that invests in the people of the neighborhood, which ReVision considers to be the greatest resource, to be Promotoras. These residents help teach nutrition courses among other things.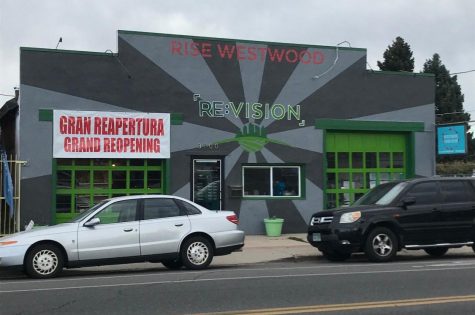 Finally, Re:Own assists Westwood in growing a strong local economy owned by the community with the Westwood Food Co-op, a member-owned and operated grocery store within the community that increases access to affordable fresh and healthy food. Currently there are 400 active backyard gardens and 12 promotoras.