The Mechatronics Program Brings Robotics to ACC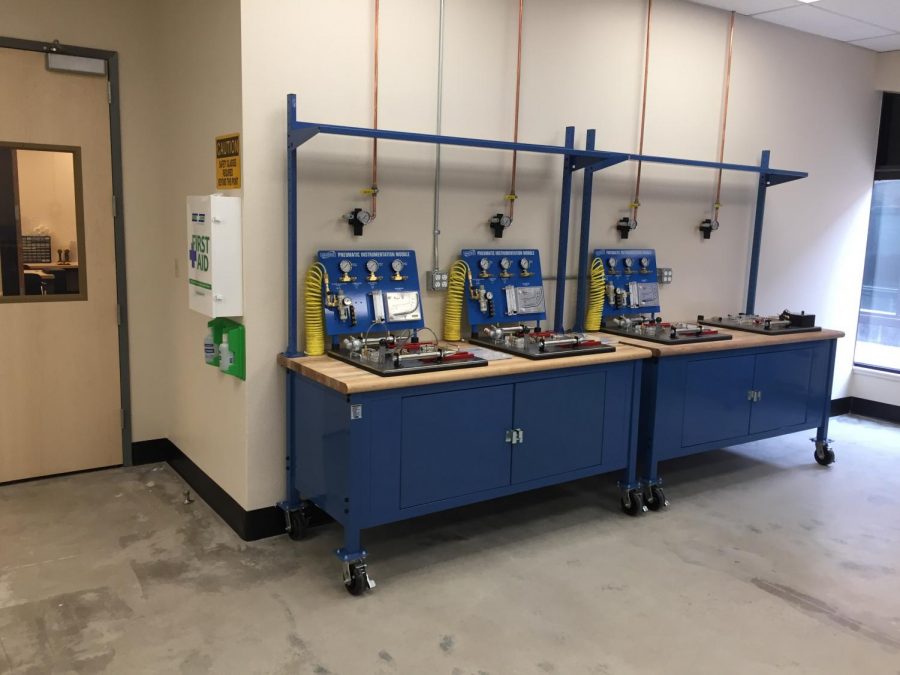 In an ever-changing modern world, technological innovations are aiding in more efficient manufacturing. "Mechatronics is somewhat of an industrial technician to where they're learning how to go out and service maintenance machinery, whether that would be conveyor belts up to programmable logic controllers," says Douge Mugge, the co-chair of Arapahoe Community College's mechatronics class. "You should have a passion for that type of work.
However, this course is set up to where it can take people off the street who have no understanding what so ever and train them for these jobs that are out in the market. "But, like any program I'd say you should have some passion for it," said Mugge.
Mugge has been a professor at Arapahoe Community College (ACC) for over 25 years and this is the first robotics program ever offered at ACC. This program is currently in its first semester at ACC. With all the different equipment that comes with being in robotics, there is no telling how much cool stuff students will get to work with. While talking about this class at ACC, Mugge said that robotics was a more "jazzy" name for it when it was mentioned that it seemed like a robotics class.
Mechatronics is specifically designed for both men and women. Many people worry about the heavy lifting, but mechatronics does most of the lifting for you.
Mechatronics is a terminal program, which means you can do everything in the degree right here at ACC and be ready to join the workforce upon completion. However, students can use the degree get from the program to transfer to a four-year university if they so choose. It starts with an OSHA class, which is an online safety test. Then a student will need their OSHA card before they start the course. This card allows them to go on work sites saying that they've passed the safety test. The only other higher-education facility in Colorado currently offering Mechatronics is Colorado State-Pueblo.
It will be a lecture and project-based program that offers a lot of opportunities in this field. Mugge claims that he hopes that robotics like courses will spread to high schools as there are none like them currently.
Mugge also mentioned this class would be great if you want to learn how to take things apart and see how they work. For being the first class of its kind at ACC, it is surely intriguing. For people who have a passion for "robotics", this would be a great place to start.
Doug Mugge will be retiring at the end of the semester. The Pinnacle contacted Chris Gorrie through e-mail, who will be taking over as the program chair for Mechatronics Engineering, to find out how the first semester of the program was going during the pandemic and the future plans for the program.
Are students able to follow the curriculum in an online setting?
Chris Gorrie: "The major courses for the program have been designed as lecture/lab classes for the most part. Having said that, we have also been working with a web-based curriculum that includes lab simulations this term. It's a fairly robust curriculum that has allowed for distance learning."
Has the pandemic hindered the expectations of class?
CG: "I'm sure my students really miss seeing me in person twice a week. ; ) But we've been able to transition to distance learning and will meet all course objectives this term."
Can you tell me any plans you have for the future of the degree?
CG: "I'm excited to look forward to additional lab equipment arriving on campus this summer. We'll be receiving two robots, more motors and controls equipment, and a number of other additions for fall and spring classes. We also continue to partner with new industry partners who will be working with us to offer internship opportunities to our students."
What kind of classes are students required to take in order to get this degree?
CG: "The major courses in the program focus on automation and controls with a solid foundation in electricity. We have classes in motors and controls, fluid power, wiring, robotics, and programmable logic controllers."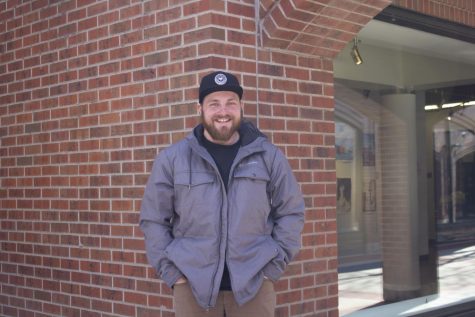 Jake Smith, Reporter
Jake Smith is a first year Journalism student at ACC. He spent nine years in the U.S. Army where he was stationed in Georgia and Texas with deployments to Afghanistan and Eastern Europe. Jake grew up in Littleton and decided to attend...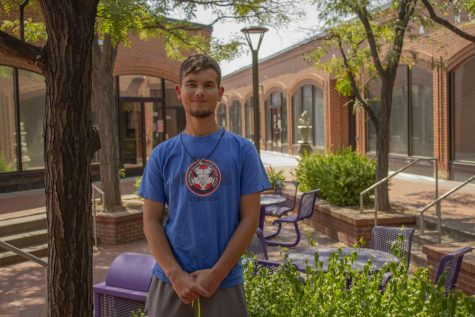 Gus Oswald, Reporter
Gus Oswald is a Journalism major who loves sports. Gus especially enjoys writing about: basketball, baseball, and football.