Compete in the April Dragon Hunter Contest at ACC's Fitness Center
The Arapahoe Community College (ACC) Fitness Center in Littleton is competing in the worldwide online Dragon Hunter contest this April for the fifth consecutive year. Students, staff, faculty, and Silver Sneaker members alike have all joined in, burning their hamstrings on the Expresso Interactive Fitness bikes while collecting coins and dragons to up their points and bring the college to the top.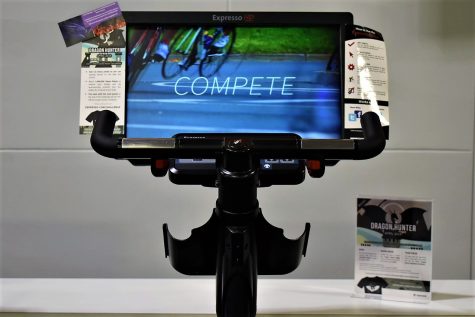 According to the Expresso website, as of Apr. 8, ACC ranks 7 out of 2,713 participating teams with over 18,000 riders worldwide for the 2019 month-long competition; with a solo Australian rider, four national YMCA's and a French gym leading. Competition is fierce for a chance at bragging rights and an official Dragon Hunter certificate. In the eight days since the start of the competition the fitness center has biked over 187 miles alone. The contest will end and the winner will be decided on Apr. 30 at 11:59 P.M.
Not only is there a team prize but a solo prize and leader-board as well. Earn one million points to receive a Dragon Hunter Badge and automatically be entered into a $100 lottery. ACC even has their own specific mystery reward for any rider that is able to reach two million points on the game in the fitness center.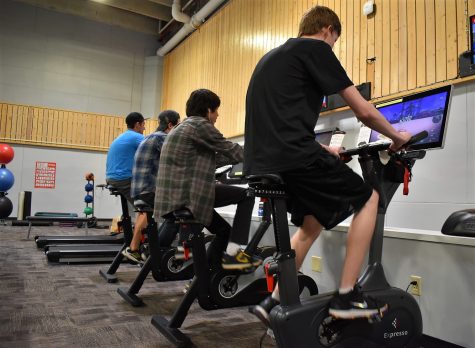 "There are individuals who are really committed and come and play daily; a couple of people have biked over 60 miles this month already," says ACC's Fitness Center Coordinator Kendra Hawkins. "We've been competing against all kinds of countries: Australia, Switzerland, Netherlands, Singapore, France, Canada." Hawkins also claims that the game can be addicting and requires way more skill and strategy than simple athleticism.
How the game works: once you select and enter one of the three dragon worlds, quickly start pedaling and turning your way through hills and buildings towards the green, red, blue and silver coins and find the corresponding colored dragon. Locate three to four different lanterns spread across the map for speed and point multipliers. If you're lucky enough, you may even discover a treasure chest. Collect as much as you can before time runs out. Upon your choosing, any game can last from 5 to 45 minutes.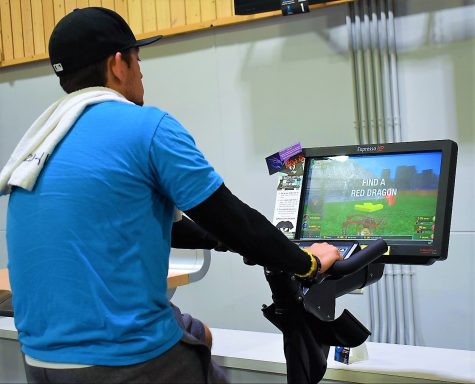 If you are not the competitive type, don't worry: the Expresso bike offers plain ride modes consisting of over 40 roads differentiating in weather and terrain so anyone can enjoy the virtually interactive exercising experience.
ACC Littleton Fitness Center Hours 
Monday-Thursday:
6:00 a.m. to 8:00 p.m.
Friday:
6:00 a.m. to 2 p.m.
Saturday:
6:00 a.m. to noon
Sunday – closed