The Strike That Almost Was: King Soopers
The term "livable wage" has been thrown around like a Frisbee at a frat house as workers within one organization after another have demanded better benefits and more money to compensate for cost of living. We've seen teachers strike for what they need and now King Soopers employees are following the same lead, or so we thought.
On Monday Mar. 25, 2019 King Soopers proposed a final offer to its workers union, an offer that had been discussed for 37 hours which had started the previous day. This new offer includes better options for pay increases, sick days, pension funds and health care benefits.
King Soopers is a subsidiary of Kroger, the largest supermarket chain by revenue, the second-largest general retailer and the seventeenth largest company in the United States. Needless to say, they're a  multibillion dollar corporation. According to Nasdaq Kroger had a net worth of 1.907 billion dollars in 2017. So with all this money and power why can't Kroger give their employees what they need? Are their requests really that unreasonable?
"All we're asking for is a fair share of the profits," says Nate Bernstein, who works with the King Soopers employee union. "They [the employees] asked to be able to provide for their families; they need to make a good living wage. They need to make sure they have good healthcare insurance. They need to make sure they have a good retirement, and they need to make sure that they have time off when they're sick."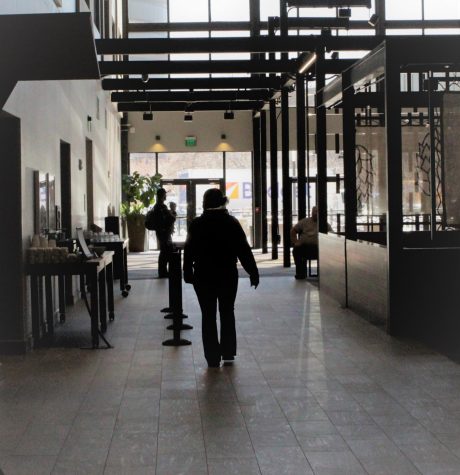 The old contract that King Soopers was under expired in January of 2019 and since then, the union has been negotiating in pursuit of the aforementioned demands. According to a press release by Evan Yeats of United Food and Commercial Workers International Union, the new contract laid out for King Soopers employees gives no pay raises for the next three years for around half of the workers. They also plan to decrease benefits and increase costs for health care, along with giving fewer full-time jobs and fewer hours for part-time workers. They want to reduce income for more than 10,000 Colorado seniors and do away with pay raises for courtesy clerks, who are disproportionately disabled.
Tyson Kehm, a meat manager at King Soopers of nine years, says "contract negotiations happen every time a contract ends. But in my time at this company we've never gone on strike."
King Soopers in Colorado and Wyoming were planning on striking for a better contract after a vote in mid-March with 92% of workers voting to strike, the company decide to renegotiate the contract.
Livable wages and necessary benefits should be available for those working for a multibillion dollar corporation. The threat of a strike sent a powerful message to those who control that power.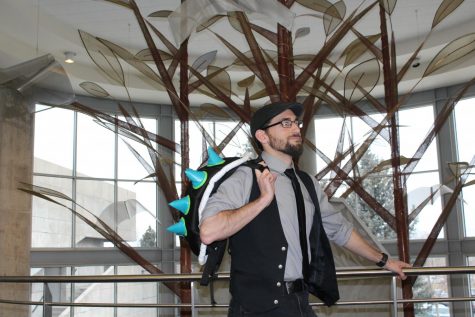 Dylan Boxer, Entertainment and Culture Editor
A veteran to the Arapahoe Pinnacle, editor Dylan Boxer is known for his quick wit and lightheartedness within the publication. When his not writing you can usually find him outside on his long-board or inside working on his next cosplay....