Brilliant Local Writers Bursting Out From the Margins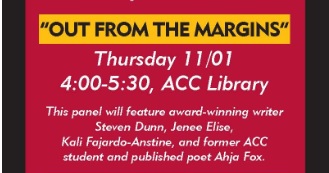 "Out from the Margins," a literary event in Littleton this Thursday, spotlights the kind of writing and authors and poets that have historically been shunted to the wayside. Battling a long history of exclusion by the 'literati' of the English-speaking world, women and people of color are breaking through barriers erected by millennia of institutionalized racism and misogyny. This panel is one more step towards breaking those barriers.
It's not a new fight and it's not one even approaching resolution; just this year, Zora Neale Hurston's Barracoon finally saw print after over 80 years of being shelved for its dialect and language: the language of slaves told by the last known survivor of slave ships bound for the United States from Africa. Deemed too linguistically offensive by the same people who saw no issue with separate drinking fountains, lunch counters and schools, Hurston was hand-waved away with offers of publication if she rewrote it "in language rather than dialect."
Incredible.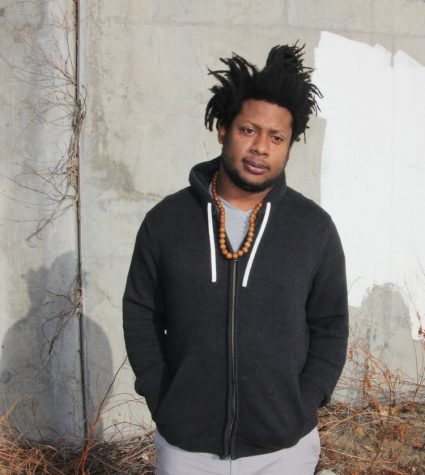 Steven Dunn, one of the panelists for Thursday's event, says he was approached by and joined forces with Arapahoe Community College's Jamey Trotter, head of Writers Studio. Both had favored local authors in mind. "He had Ahja [Fox], Kali [Fajardo-Anstine] and Jenee [Elise] in mind, already," remarks Dunn. "I just pushed him further."
Fox co-hosts an ongoing reading series with Dunn called the Art of Storytelling, which focuses on writers of color. When Dunn first heard Fox reading, he thought, "I know where she is… she's writing from the margins."
"This is my first time doing a panel," says Fox. She used to speaking, instead, through her writing. "I'm a little bit nervous," she says, but she's also excited.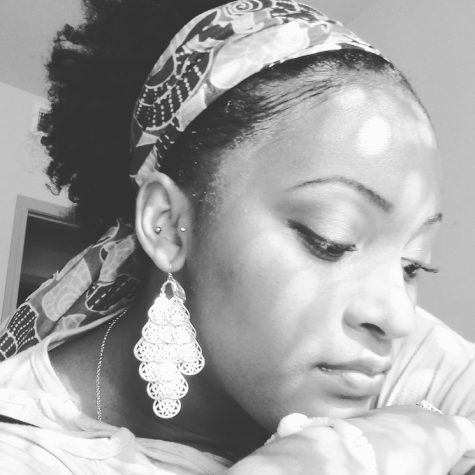 "I'm really looking forward to working with Steven again," says Fox. "Kali as well, especially since they both have new books coming out. I'm so excited to hear them reading from those.
The Art of Storytelling just finished their 3rd year of performances, operating from the Prodigy Coffee House which seeks to improve their community through hiring at-risk youth to prepare them for a better future. While the reading series is focused on writers of color, that's now always how it turns out. Sometimes, Dunn is still the only writer of color.
"Sometimes I feel tokenized," notes Dunn. "Why aren't these other writers of color being asked to read? We focus on a lot of that… a lot of readings seem to be for people with degrees or who are already highly published, so we seek people who aren't and still have such storytelling value."
Fajardo-Anstine, another of Thursday's panelists, comes from a long line here in Colorado. She has a book coming out, Sabrina & Corina, and what we might be seeing of her in "Out from the Margins" is the externality of being a minority from the lived perspective. Dunn tells us, "Kali reads stories we don't often hear about Denver… I'm expecting to hear really challenging things about the Latinx and Native [perspective.]"
A lot of that is lost in the Denver community, and it's a palpable loss. The slam community, according to Dunn, has a pretty solid hold on inclusivity and intersectionality but that's pretty unique to that particular brand of public readings. So that's a huge driving force behind the Writers Studio event at ACC, because something is missing in Denver.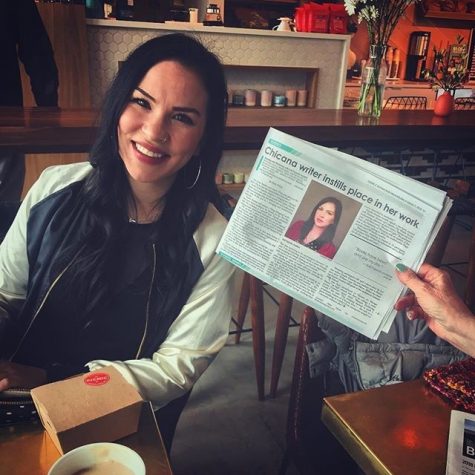 "Some of it is selfish," says Dunn, musing. "I just want to hear great readers and writers, they're so very intelligent, and I just want to hear them talk. Jenee, I've heard her read in several places… and she's an activist for communities of color."
Says Trotter, "We'd love to have community members from all over join us for our quintessential reading of the semester, featuring four prominent and emerging writers of color from the Denver metro area."
This panel will be held at Arapahoe Community College at 5900 S Santa Fe Drive in Littleton, CO from 4 pm to 5: 30 on Thursday, November 1st. If you have any questions, please feel free to email Jamey Trotter at [email protected]