You Have a Free Gym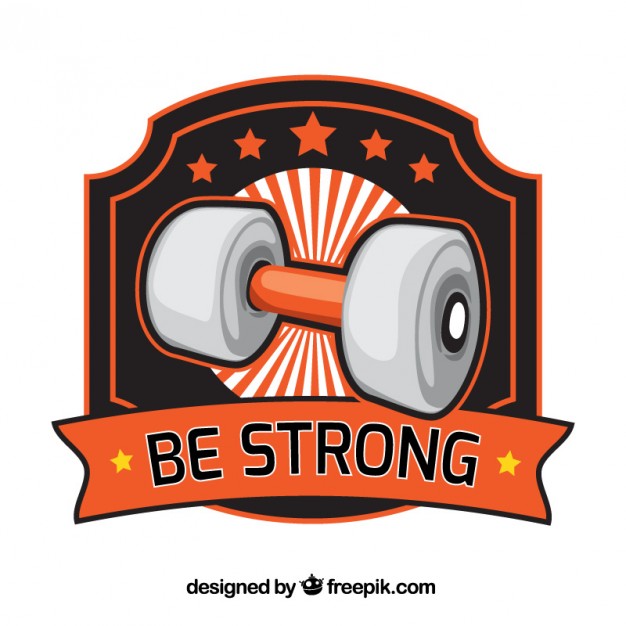 Dylan Boxer, Entertainment and Culture Editor
October 2, 2018
The Gym. For some, it's a term synonymous with sweat, tears and aggravation. For others it's known as the "Iron Temple," a place to hone one's strength and durability. But for both types of people it usually means commitment and money spent. But what if that wasn't the case? What if just by being an active, class attending student at Arapahoe Community College you got a free gym membership? Well, that is in fact the case.
Arapahoe Community College Fitness Center is nicely tucked away within the busy halls of the Annex building and although it's quite large, it seems to be a hidden gem to most of the student population, but not the elderly. The gym caters to a large community of seniors groups who attend the Silver Sneakers program; a fitness program that keeps retired individuals healthy and moving.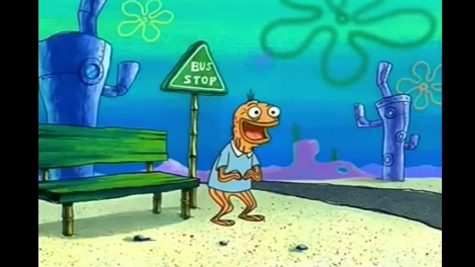 "But don't let that stop you," says Facilities Coordinator Shawn Lechuga.
"Even though we are a college campus, this is a community fitness center, so it's open to everyone," he says. "We have a population of students, we have a population of Silver Sneakers, we have a population a community members and college employees, and we all get along very well. Everyone works together."
The best part is that the majority of the gym's expenses don't even come out of student tuition. Because of the community aspect of the ACC's gym, the fact that it caters to Silver Sneakers, and the small student fees that are paid, the use of this facility is virtually free to students who attend campus classes.
So what's on the menu? This gym has a bit of everything and adheres to a wide variety of preferences and fitness levels.
For anyone interested in cardiovascular workouts, several different kinds of treadmills and stationary "spin cycles" are open for use.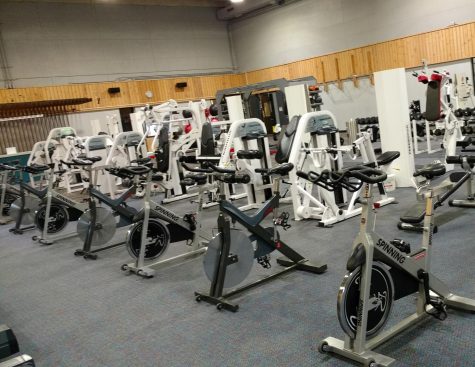 If weight lifting is more your style, then feel free to explore the free weight area which features dumbbells, barbells, bench press, and leg press. This part of the gym is also home to the giant mirror, because nothing says "shredded" like admiring your own post-lift swollen muscles.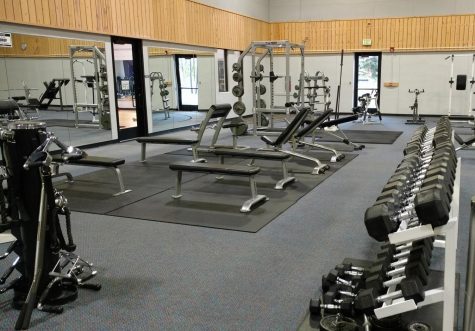 But the newest addition, the crème of this crop of the gym, is the TRX Training Zone. This juggernaut of athletic equipment features a multitude of workouts. Along with several bars used for body weight and calisthenics, the Training Zone also houses the TRX cables. These cables, combined with a handy instructional diagram, can engage nearly every muscle group for a full body workout with no added weights.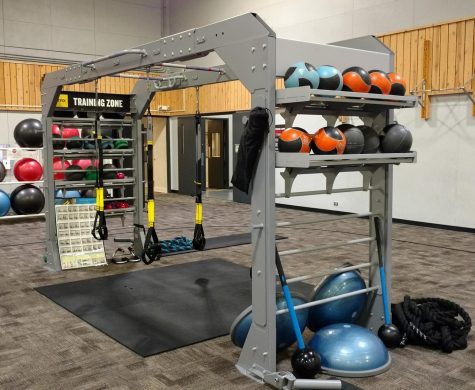 Despite all of these features that the gym has to offer, overall attendance is low.
"We don't have a good way to advertise," says Fitness Center Director Perri Cunningham. "We had roughly 900 students check into the gym in the 2017 calendar year. We're hoping to hit 1000 this year."
According to U.S News Education the total enrollment of ACC's student population is 11,621. Which means that less than 8% of students utilize the virtually free gym that is offered to them.
Even though gym activity is still low, the morale has increased. The people who do regularly attend the gym have had much better workouts since the new installation of the TRX Training Zone and the other upgrades that have been taking place over the years.
The ACC's fitness center has flexible hours, trainers to help assist workouts, a friendly and knowledgeable front desk staff, classes to better your workout experience and one credit classes to help students round off their schedules. For more information on anything you've read, hours or general inquiries, click here.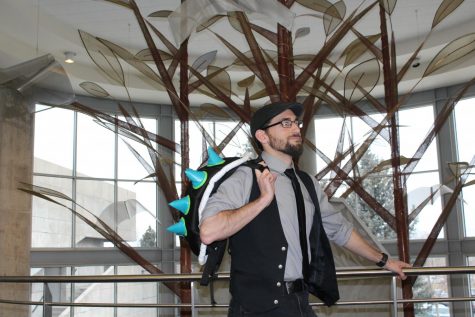 Dylan Boxer, Entertainment and Culture Editor
A veteran to the Arapahoe Pinnacle, editor Dylan Boxer is known for his quick wit and lightheartedness within the publication. When his not writing you can usually find him outside on his long-board or inside working on his next cosplay....