Kera Morris: Editor-in-Chief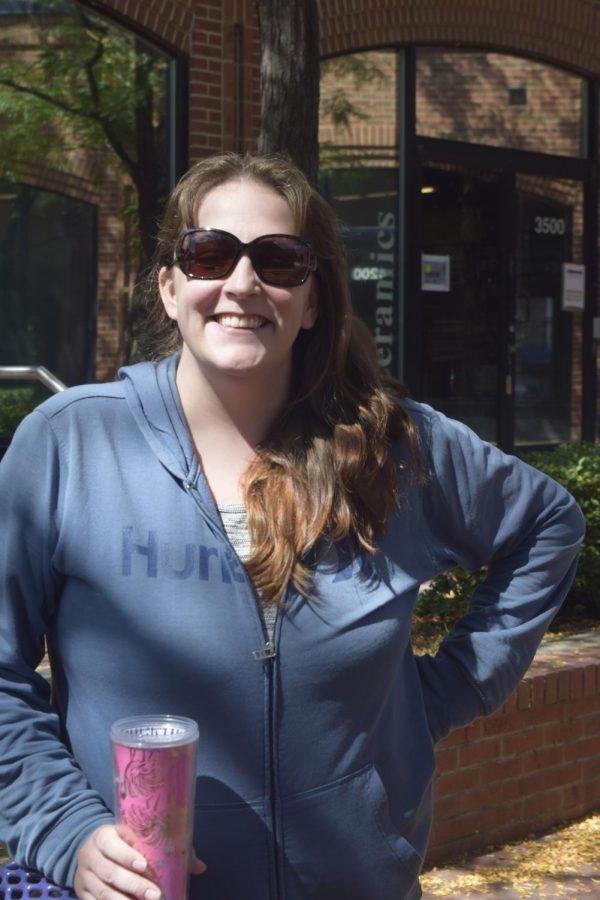 The Arapahoe Pinnacle is presenting the new Editor-in-Chief for the 2018 fall semester: Kera Morris. Morris has been writing for the Pinnacle since the spring of 2018 and is known for her witty satire pieces. Morris is also a freelance writer for Westword which she began writing for in the spring of 2018.
Morris has written many articles for the Pinnacle and is currently working on pieces to come. One of her favorite articles she has written for the publication is "'Parking at ACC Totally Adequate,' Say Administrators with Dedicated Parking Spaces." Morris actually received some backlash from the satirical article in the comments – it's quite hilarious.
Morris has been one for words and reading is what she does on her downtime and she goes on to say, "I was friends with books, I get to know the characters deeply enough, and I'm like, 'I'm going to go see how Ralph is doing', even though it can't possibly have changed." Ralph is a character from one of Stephen Kings novels,The Stand. Stephen King novels are what Morris enjoys reading most of the time. She is also a veteran and a mother of two children; a boy and girl.
The one thing Morris truly enjoys about the Pinnacle is the fact that reporters essentially get to write and be published on anything they want. At most publications, reports are given stories and beats.
Being at the helm of the student publication, Morris intends to increase the readership. To achieve this goal, a commercial and advertising around campus are in the works. "I think, if you walked through campus and stopped ten people, nine of them would not know that we had a newspaper," said Morris.
The future for Morris is achieving a Masters of Fine Arts at Regis University which she will begin in January. Her plans do not include graduation here at ACC. However, while she's here, she is making the most out of her time.