Denver Nuggets 2017-18 Season in Review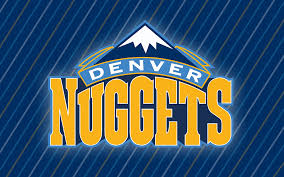 ---
Looking Back
The Denver Nuggets 2018 season again came to a devastating finish last week. In a rare move-on, go-home situation against the Minnesota Timberwolves, the Nuggets lost in overtime and missed the playoffs for the fifth season in a row.
But this young team is looking up.
The Nuggets lineup looked relatively the same as last year's, but their record certainly did not. Last year, Denver ended their season with a 33-49 record. This season, Denver was able to obtain a much-improved standing of 46 wins and 36 losses. Furthermore, the Nuggets finished the season ranked sixth in the league in points per game.
Prior to the season, the Nuggets signed former Atlanta Hawks power forward Paul Millsap, adding special talent to their struggling depth chart.
The Denver Nuggets had their best season in five years, led by center Nikola Jokic and shooting forward Will Barton, ultimately coming up just six points short of making the playoffs. Jokic and Barton both performed career-best numbers this year.
Jokic averaged 18.5 points per game this season and ranked fifth among total rebounds by centers with 10.7 rebounds per game. Jokic took over the stat sheet for the Nuggets, leading the team in average assists, rebounds and points, proving to coaches and fans that his value is undeniable.
Will Barton's career-best season came with an average of 15.7 points per game, ranking tenth-best in the league among shooting forwards.
Unfortunately, like all teams, the Nuggets had their fair share of struggles. First-round draft pick Monte Morris performed at a disappointing level and Paul Millsap missed 44 games this season because of a wrist injury.
The Nuggets would have certainly made the playoffs if their defense was able to perform as well as their offense. According to teamranking.com, Denver's defense ranked dead-last when it came to opponents shooting percentage and ranked 26th on opponents field goals made per game with 41.3.
However, this was the best season the Nuggets have had since the 2012-2013 season. Stay Optimistic Denver.
Moving Forward
Despite once again missing the playoffs, the Nuggets are making progress and moving forward.
Gary Harris had a much-improved season this year. He played 67 games, the most in his four-year career, and averaged a career-high 17.5 points per game. Perhaps his most important moment of the season came from a showdown against the talented Oklahoma City Thunder. Harris nailed a buzzer-beater 3-pointer right over the defending arms of 2017 MVP Russell Westbrook for the win. When asked about the Nuggets' season in an exit interview after the overtime loss to the Timberwolves, Harris humbly stated: "It taught us a lot about ourselves with our backs against the wall."
"For us to go 46-36, we're one of three teams in the NBA in the last three years that's improved every season; that, to me is a major accomplishment. When I got here, this team had won 30 games. (Now), we won 46. That is a 16-game improvement. The culture has improved. Our players have improved. I think basketball became fun and exciting in Denver once again, and I think our fans were a big part of that. We're heading in the right direction. We're getting better. We improved in a lot of areas this year," head coach Michael Malone proudly stated to Nuggets media, fewer than 24 hours after the crucial loss.
Basketball has indeed become fun and exciting again in Denver. According to Malone, the stadium had 14 sellouts in the 2018 season, compared to just three last year. Additionally, the Nuggets also saw a positive jump in their ratings, increasing by 8 percent from the 2016 season.
Barton also had some positive words for the Nuggets media in an exit interview after the loss. He reminded the public and fans that "we're just headed for the right direction."