Culture and Cosplay at Colorado Anime Fest
Do you consider yourself to be different? Do you enjoy crafting giant weapons and dressing up as your favorite characters from anime cartoons or popular TV shows? Do you want to be around others who will understand your JoJo's Bizarre Adventure references? If you've answered yes to any of these questions, then it is highly recommended that you attend Colorado Anime Fest.
The convention makes its annual appearance every spring. This year, the Renaissance Denver Stapleton Hotel hosted the event March 23-25, 2018. COAF is a prime example of what the anime-convention culture has to offer: vendors selling art and candy, cosplay contests, photo shoots and fan-run panels. But for those who have never been to an anime convention, let's break down the basics.
Anime (an-IHM-ay) is a style of Japanese film or television animation. Due to its excessive action, deep storyline and rich character development, it tends to be geared more towards teenagers and adults. Many things at an anime convention may be a bit out of the ordinary, but that's kind of the point. To clear up any confusion, it would be best explain things that an average attendee would encounter, starting with cosplay.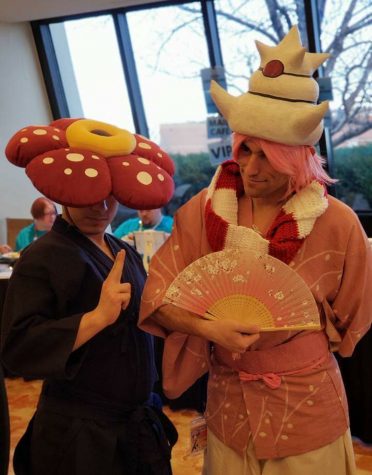 Cosplay is a combination of the words costume and play. Essentially, it's dressing up as your favorite character and displaying it on the showroom floor. It gives attendees an opportunity to express their creativity by assembling or even handcrafting costumes and props. This is the most celebrated practice at these conventions and one of the best ways to show appreciation for a particular fandom. Cosplaying a beloved character also lets those around you know what your likes, hobbies and interests are without the need for formal introductions. Fair warning about cosplay, it is very time consuming and can become pricey rather quickly. So, proceed down this rabbit hole with caution.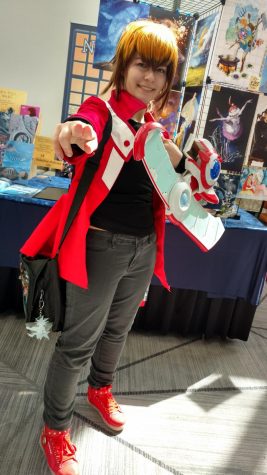 For those that don't have the time or money to dress up, know that it's not mandatory for these events. A simple novelty T-shirt and jeans are just fine for conventions.
Anime conventions also house a variety of local artists which reside in hallway cleverly named Artists' Alley. There you can buy anything from posters and wall art to handmade hats, clothes and plushies, all based on popular fandoms. All of these artists work very hard to produce these products. So even if you're not planning on buying anything and are just admiring the craft, it's polite to thank them for the effort they put forth.
If handmade art isn't your thing, don't worry. Artists' Alley isn't the only place to burn out your wallet. Most conventions have what is called the dealers' room, a bazaar-style merchants' hall specializing in the sale of specific goods which pertain to the theme of the convention. In essence, COAF's dealers' room sells anime paraphernalia like shirts, DVDs, props and collectibles.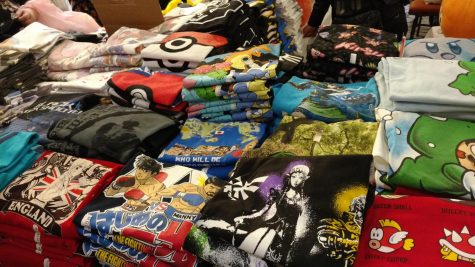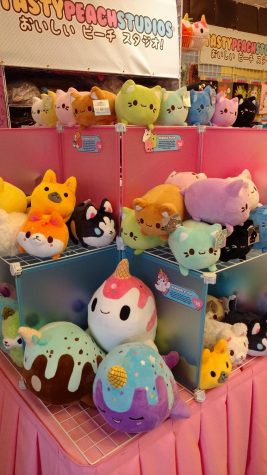 Be aware, because of the rarity of these items and the fact that some of them are shipped from overseas, the prices might be increased. It's very easy to spend hundreds of dollars in a short amount of time. But don't let that deter you from venturing forth. Even if you don't plan on buying anything, it's still a great place to look around and become entranced by the magnificent culture of in front of you.
Panels are also a big part of conventions, especially when it comes to COAF. These conference panels are typically run by fans and attendees. The panels tend to cover a variety of topics from fan theories about favorite series, to gender roles in anime, to how to build the perfect cosplay. Some feature special guests such as voice actors who delve into what it takes to make it in the industry. Attending a panel is a great way to find others who share a specific interest or educate yourself on a topic you wouldn't normally understand.
COAF, in particular, hosts different forms of entertainment each night of the convention. Friday night was rocked by Kieran Strange & WE ARE THE CHAOS, a Britsh pop-punk band that's well known in the anime-convention scene. Their song topics cover a range of topics from the simple times, like nerding out with your friends, to deep issues like struggling with gender identity. Lead singer Strange's voice really embodies the old-school punk style of singing and are heavily complemented by the strong band behind him.
Saturday night featured an all-ages rave. The DJs on the roster included Chicago's DJ Kagamine, Las Vegas' DJ Von Hutch and Denver's own DJ Zurc. Being an all-ages event makes this a great opportunity to enjoy fast, loud music in a safe and drug-free environment. It also gives those attending a chance to open themselves up to a judgment-free zone to show off any dance moves one might have been saving for just the right occasion.
Don't have too much fun at the rave; Sunday morning at COAF is busy, beginning with cosplay chess. For cosplay chess, a regular game of chess is played on a standard board while people in cosplay replicate the game, move for move, on a life-size board.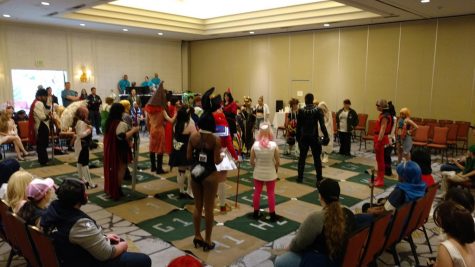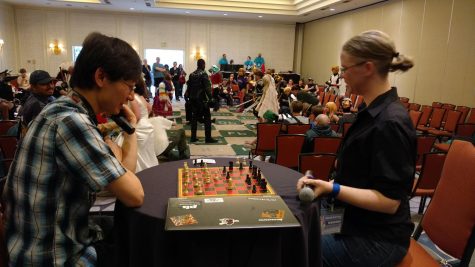 COAF truly is a great convention to attend. It combines the at home feel of a small gathering of close friends with the electric excitement of a massive festival. The staffing is friendly and helpful, and the guests are all nice to be around. The environment as a whole celebrates differences and comes together to not only understand but accept those from other backgrounds.
This year, COAF set a record attendance of 2,950 and raised $9,001 for the charity Youth On Record, in honor and memory of JD Bullock and the convention's parent company Broad Horizons Events. If anyone would like to attend this convention next year, it will be held in the Denver Marriott Tech Center April 19-21, 2019. Volunteers for the weekend are always welcome.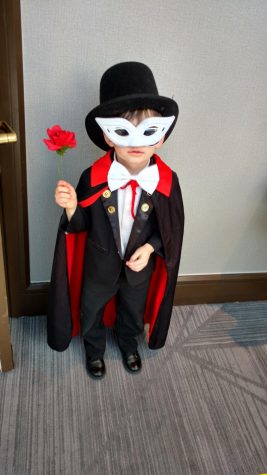 View Comments (1)