Two Things We Learned from the 2018 Winter Olympics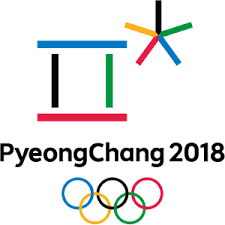 The 2018 Olympics was another one for the record books, complete with a plethora of local medalists and one unexpected comeback. 
Shaun White Wasn't Finished  
"Forgotten about" and "he's done" were just a few of the words that U.S. snowboarder Shaun White heard after not medaling in the 2014 Sochi Winter Olympics, and he was about to hear a lot more. 
 In 2016, White, America's beloved hero and X Games' record-holding snowboarder, was sued for allegedly sexually harassing his former bandmate, Lena Zawaideh. Although the snowboarder did receive criticism for the alleged case, it was later reported in the May 16, 2017 edition of USA Today that White and Zawaideh had reached an undisclosed settlement.
Then in 2017, the legendary snowboarder suffered a face injury while training in New Zealand that resulted in the Olympian receiving 62 stitches.
Even with the odds against him, the U.S. snowboarder was still inclined to compete in the 2018 Winter Olympics with his best event: the halfpipe. Intending to win his third gold medal in the event, on Feb. 14, the snowboarder took the top of the halfpipe as the final person to run… again. 
Leading into his last run, White obtained a best-score of 94.25, just one point behind Japan's Ayumu Hirano.  On his final fall into the halfpipe, White did everything he needed to place gold, finishing his run with a front-side twelve as his last trick and an outstanding score of 97.75. The now three-time Olympic halfpipe gold medalist ended his run gliding towards the crowd with tears in his eyes, and his fist held high in the air, knowing that his comeback to the Olympics was complete. 
To see White's epic final run click here. 
Colorado Athletes Reign Supreme
Thirty-six athletes from all over Colorado traveled to Pyeongchang, South Korea this February to compete in this year's Winter Olympics, and eight of them brought home medals. 
Colorado athletes finished with nine medals, three of them gold. That's more medals won than 77 of the countries that participated in South Korea, according to Fox 31 Denver. Meaning, if Colorado was its own country, it would have tied China for 14th place overall.    
Colorado athletes with the biggest headlines consisted of Lindsey Vonn of Vail and Redmond Gerard of Silverthorne.   
"Vonn's life since Vancouver, her last Olympics, has included major knee constructions, multiple broken bones, nerve damage and shredded cartilage," according to The New York Times. But Vonn placed bronze in the women's downhill event. Vonn seemed pleased with her results stating "I'm not beaten — I won the bronze medal but I feel like I've won the gold medal."
But maybe the biggest surprise came from Silverthorne's Redmond Gerard. The 17-year-old kicked off a slow start in the men's snowboard slopestyle, with mediocre scores of 43.33 and 46.40 in his first two runs. Luckily, the only U.S. athlete in this event was able to overcome his struggles and concluded his final run with an event-best score of 87.16. It was enough for Red to bring his first gold medal home.
Hopefully, Colorado athletes will be just as successful in the 2022 Olympics in Beijing, China.
All Eight Colorado Medal Winners, as presented on Fox 31 Denver
Alex Ferreira of Aspen:

Silver in men's freestyle skiing halfpipe
Red Gerard of Silverthorne:

Gold in men's snowboard slopestyle
Lauren Gibbs of Denver:

Silver in two-person women's bobsled
Arielle Gold of Steamboat Springs:

Bronze in women's halfpipe snowboard
Nicole Hensley of Lakewood:

Gold with U.S. women's hockey team
Mirai Nagasu of Colorado Springs:

Bronze in team mixed figure skating
Mikaela Shiffrin of Eagle-Vail (2):

Gold in women's giant slalom, silver in women's alpine combined
Lindsey Vonn of Vail:

Bronze in women's downhill