Top Ten Gifts For The Stoner in Your Life
More stories from Emily Langenberg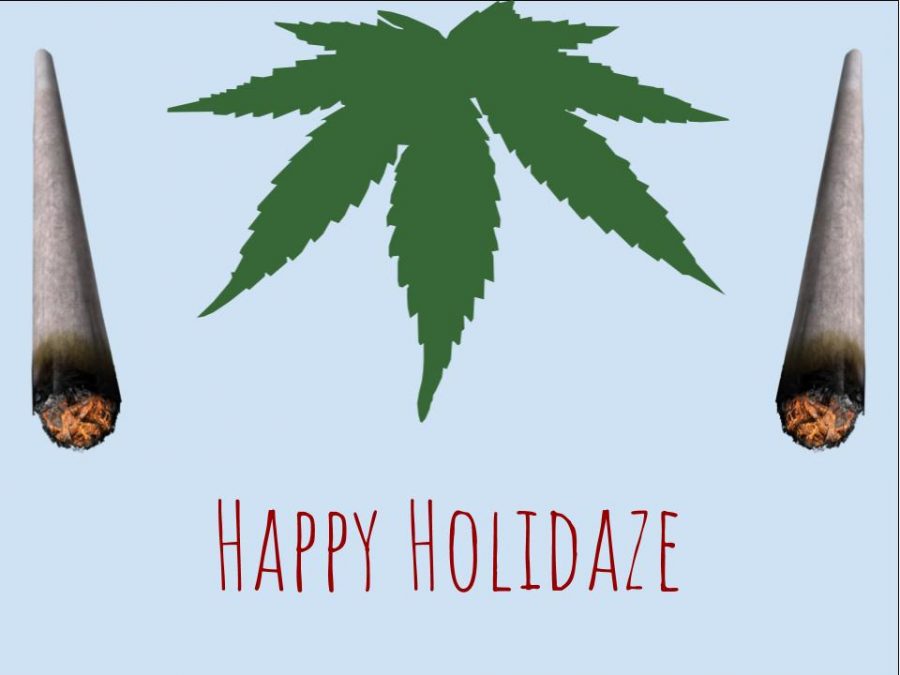 Ah, the holiday season, always bringing with it the challenge of finding the perfect gift for the people in your life. Maybe you drew the name of the office stoner for Secret Santa, maybe you and your significant other have been smoking together since the day you met, or maybe you're just looking to give yourself a special gift this season.
Whether you have never held a joint in your life or you are well versed in the world of weed, The Arapahoe Pinnacle has compiled the top ten gifts the stoner in your life will love and cherish.
10. SmoCAN Smoking System
For the on-the-go utility-smoker, check out Smocan's all in one smoking system which includes an odor-resistant grinder, storage chamber, lighter and pipe holder. This "swiss army knife of portable smoking" makes a great stocking stuffer!
9. Stealth Key Chain Pipe
For the paranoid smoker in your life check out Weed Gadget's stealth keychain pipe. It is discrete enough to look like a normal keychain but with four different modes, stealth mode for odor free storage, a smoking mode with air pockets to prevent the pipe from overheating, a stash mode to save some for later and cleaning mode to remove any ash.
8. Personalized Stash Box
Give the stoner you love the peace of mind of a safe stash this holiday season with a personalized stash box. Etsy allows you to design the perfect gift for your loved one, with their name or a personalized message engraved on it. You can choose from an array of fonts and colors, with or without the cannabis leaf, to create a unique, secure wooden box.
7. "Cigarette" Roller
If convenience is the name of the name for your loved one why not give them the gift of a perfectly rolled joint every time? Top-O-Matic makes it as easy as inserting your weed and a rolling paper to guarantee a perfect roll every time. Want to take this gift to the next level? Throw in some custom rolling papers!
6. Magical Butter Machine
($174.95 on magicalbutter.com)
The holidays mean a great deal of baking and with a little TLC — and THC — you can take baking to a whole other level with the Magical Butter herb infuser. Who knows, this gift could be the one that keeps giving all year long in the form of special baked goods.
5. Menorah Pipe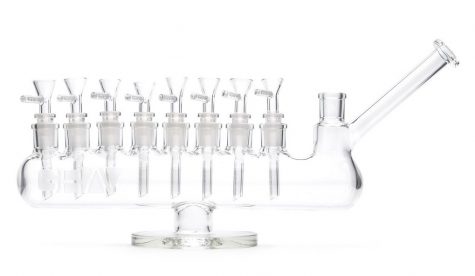 The eight nights of Hannuka are brought to you by Grav's menorah this year, with eight loadable bowls attached to an extended mouthpiece. Smoke a bowl for every night of the holiday or try and hit all eight at once, if you dare. Either way, your stoner is in for a festival of lights.
4. Cannabis Cookbook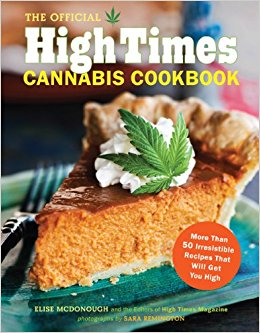 When it comes to consuming weed, trust the recipes of Snoop Dogg, Cheech and Chong, and Willie Nelson in the High Times' official cannabis cookbook. Whether your pal is looking for the perfect midnight munchie or wants to take holiday dinners up a notch, this culinary cannabis cookbook will fulfill the hunger in any stoner.
3. Shine Rolling Papers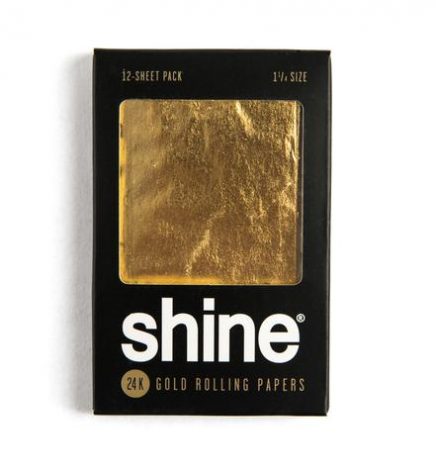 Bring on the glitz and glamour this holiday season with some 24K gold rolling papers from Shine. All will be merry and bright with this golden gift.
2. Triple Barrel Joint Holder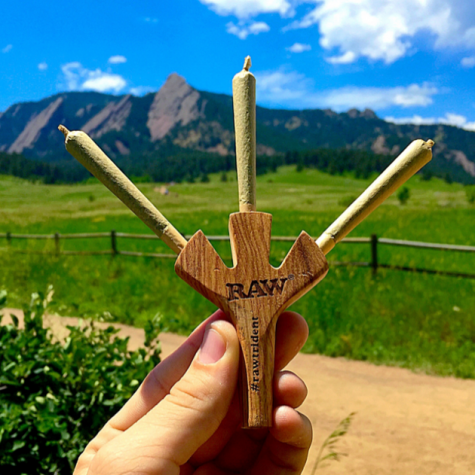 Nothing says "Happy Holidays" like the gift of being able to smoke three joints at one time. Of course, they will need your help them light it, meaning you too can get in on the action.
1. Marijuana Advent Calendar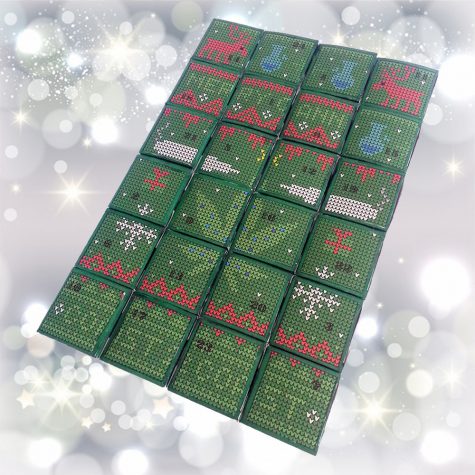 ($250.00 on Coast to Coast Medicinals)
The creme de la creme for any stoner? Weed. Treat them to the dopest 25 days of Christmas with three different options to choose from; flower only, edibles only, or a mix of flower and edibles. This advent calendar will have your stoner counting down the days to Christmas riding the holiday-high of a lifetime.
Leave a Comment