Elizabeth Smart Opens Up About Her Kidnapping
Eric Gonzalez , Student Life Edtior & Entertainment Reporter
November 12, 2017
15 years ago, a young girl was abducted. On November 12th, she opens up about her tragic story to the public. Her name is Elizabeth Smart and she is telling her story to everyone on channel A&E. The special will be called "Elizabeth Smart: Autobiography" and will air on Sunday, November 12th and on Monda, November 13th at 9 p.m.
Elizabeth Smart says,"the three words that really describe my kidnapping are terror, boredom, and rape".
Elizabeth Smart was 14 years old when she was taken by Brian David Mitchell and Wanda Barzee. She's is now 30 and will describe what happened in her own words. She will discuss details that were never told about her nine-month imprisonment.
In a sneak peek of the show, Smart thinks back to the night she was kidnapped from her home. She recalls being held at knife-point and being walked out by Mitchell. What was going through her mind was unspeakable. She said "this is real, I'm being kidnapped".
Elizabeth shared another quote from her experience of the night she was taken: "There finally came a point where I remember stopping him and just saying, if you're just going to rape me and kill me, please do it here,' because in my mind I was thinking I want my parents to know what happened to me, I wanted them to find me even if it was just my body. He had this smile and it was just, it was bone chilling… He said, 'I'm not going to rape and murder you. Yet.'"
Elizabeth is going to be doing an open Q&A after her autobiography special. It will air on Monday, November 20th at 10 p.m. Dr. Drew Pinsky will be reading the questions to Smart as she answers them briefly.
Elizabeth plans to share even more of her story with a Lifetime original movie. The movie is called 'I Am Elizabeth Smart. The cast of the movie will star Alana Boden as Elizabeth Smart, Skeet Ulrich as Brain David Mitchell, and Deirdre Lovejoy as Wanda Barzee. Elizabeth herself will narrate.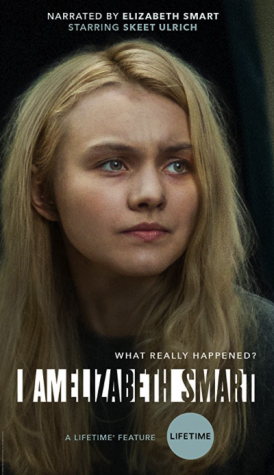 Smart is sharing her experience with everyone in hopes of becoming an advocate for anyone who has experienced similar trauma. She is supporting the media campaign called #metoo, which is bringing awareness to sexual violence and provides tips on how to help many children avoid this type of abuse.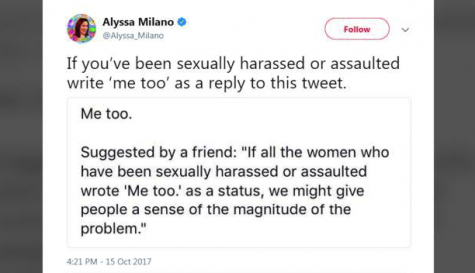 Above shows actor Alyssa Milano known for playing Phoebe on Charmed shared her support for #metoo on her Twitter account.
Elizabeth Smart will share her bravery this month, will you be there to tune in?